Whatsapp profile picture display only accepts a certain dimension as a 'displayed picture.'
 WhatsCrop DP creator is a fantastic app for making your photo Full-Size with stunning stickers, filters, and framing options. It also provides cropping sections, overlay light mixing, and background wallpapers for your WhatsApp, Facebook, Instagram, Twitter, or any social media Profile Picture. This application is curated especially for people who are very active on social media and upload a lot of content. The application lets you adhere to the limitations or restrictions set up by the parent or the host company of that platform. According to WhatsApp, your profile image should be at least 192px*192px and can be either a JPG or PNG image. And it should be 500px*500px for images shared via posts or messages. The app is developed according to the dimensions mentioned above so that the users can have a hassle-free experience. The users can be done and dusted all at once. They can also flourish their photos using different editing tools.
What are you guys waiting for? Install the application to avail all the features and benefits it offers!
Guide to use: WhatsCrop DP Creator
Step 1: Beautifying your WhatsApp display pic is our only motto. Let's start with this beautiful experience as you have now downloaded "WhatsCrop DP Creator" on your PC or laptop.
Once the installation process is finished, click on it to launch the application.

Once the photo is captured via camera or chosen from the device's gallery, a palette of different features will appear on the bottom of the screen. It will provide you with many editing options to create a marvelous picture of yourself.

Please click on the "Gallery" button to select an image from your system gallery. This will allow you to choose a photo that is already saved on your device. Additionally, if you want to capture a new image, you can use the "Camera" button to access your device's camera and take a photo directly within the WhatsApp DP Creator.
Now, let's crop the image and flip it horizontally or vertically.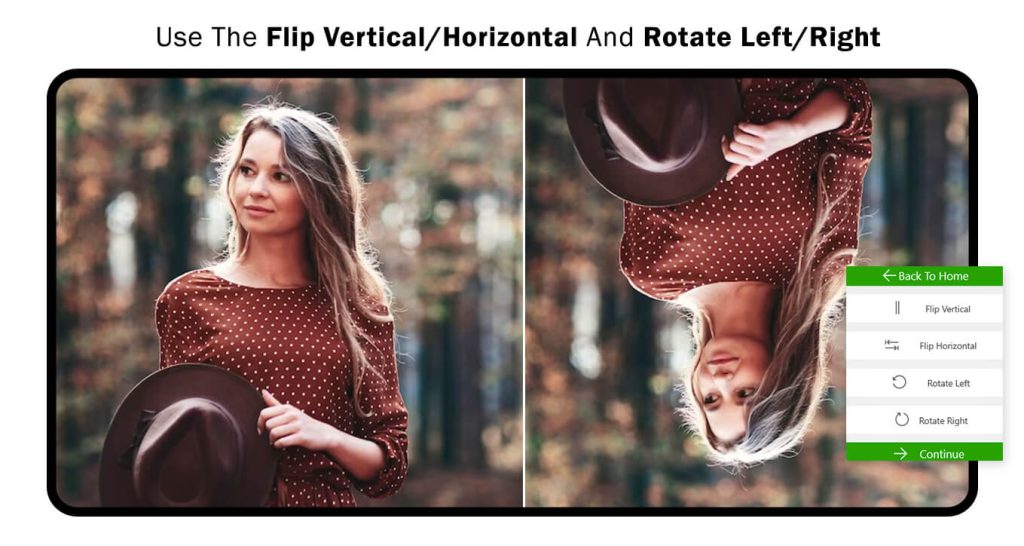 Step 2:-
Next, you can adjust the settings for exposure, temperature, tint, contrast, saturation, and blur. Once you're satisfied with the adjustments, click on the "Continue" button to proceed.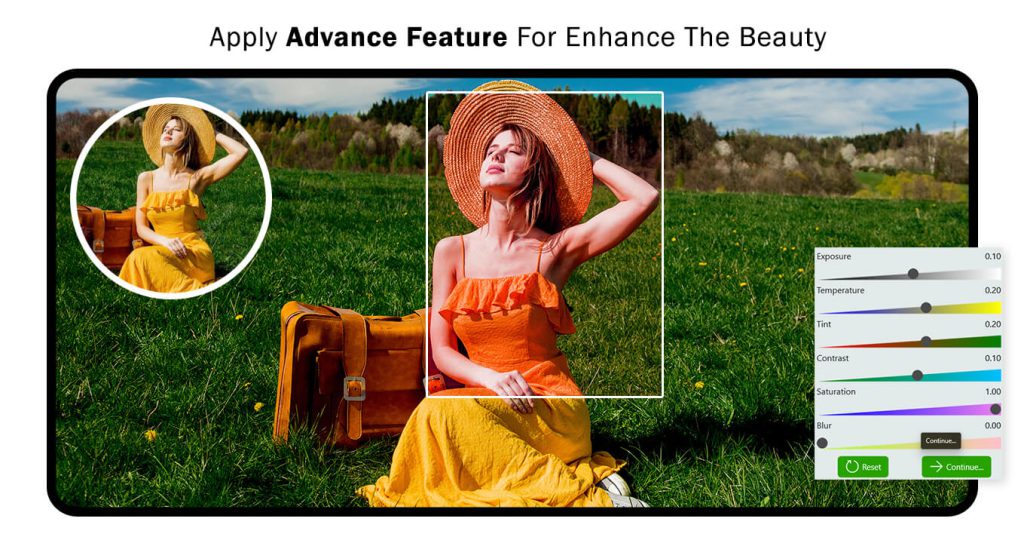 Step 3 :-
Please click on the "Advanced effect" button to access additional options. From there, you can choose your favorite art effect and apply it to the image.
The "Background" button can assist you in changing the background of your image within the WhatsApp DP Creator image creation tool.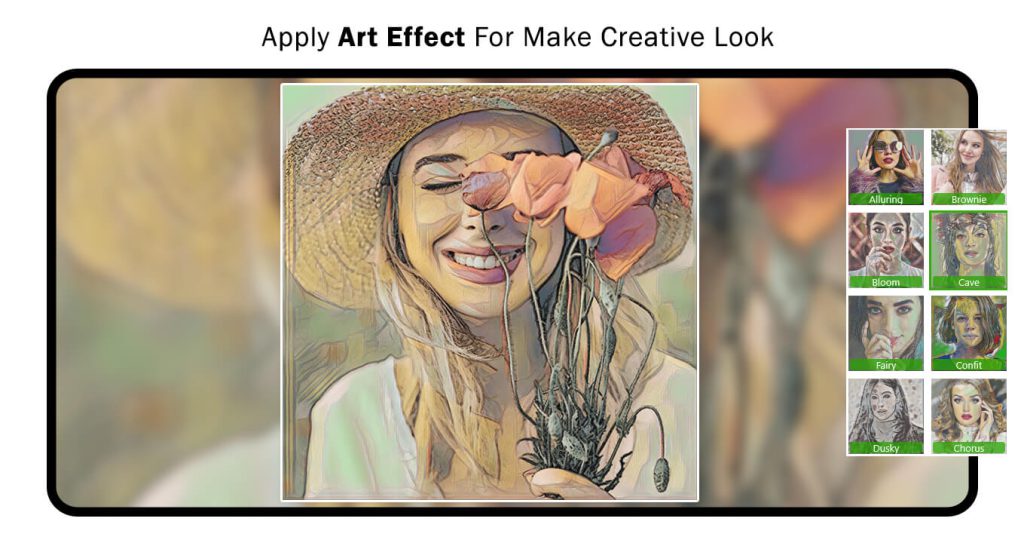 Step 4:-
The "Circle frames" button enables you to apply a circular DP (display picture) frame to your image during the creation process. The app offers a wide selection of circle frames for you to choose from. If you prefer square frames instead, simply click on the "Square Frames" option and select your favorite frame to apply it to your image.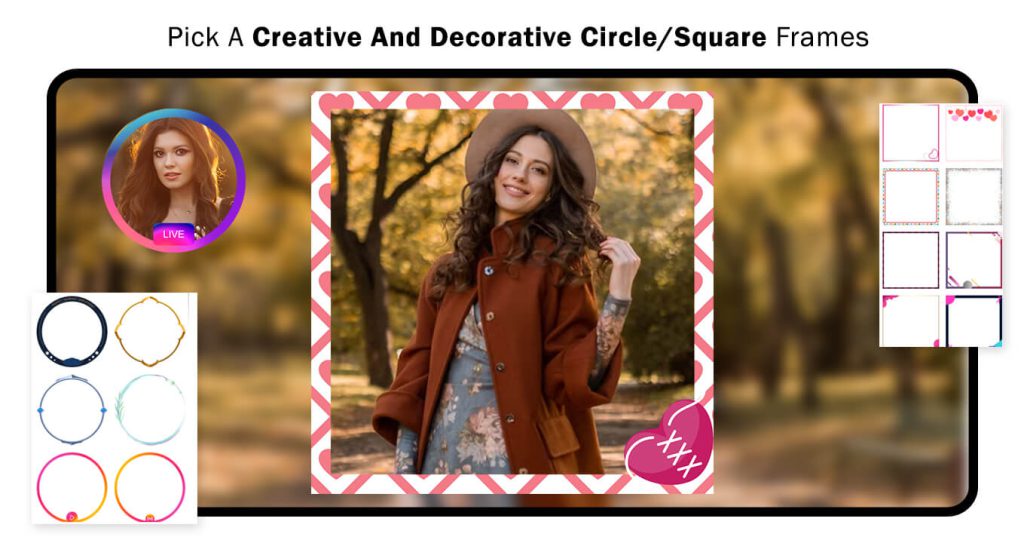 Step 5:-
The "Stickers" button allows you to apply trendy stickers to your WhatsApp DP image during the creation process. You can browse through various sticker options and choose the ones that best suit your preferences. Adding stickers can add fun and creativity to your image.
The 'Text' feature on the palette adds words to your photo and makes the stationery image speak your words. A text box will appear on the screen for you to add the words to it. The font, size, and style can also be changed accordingly.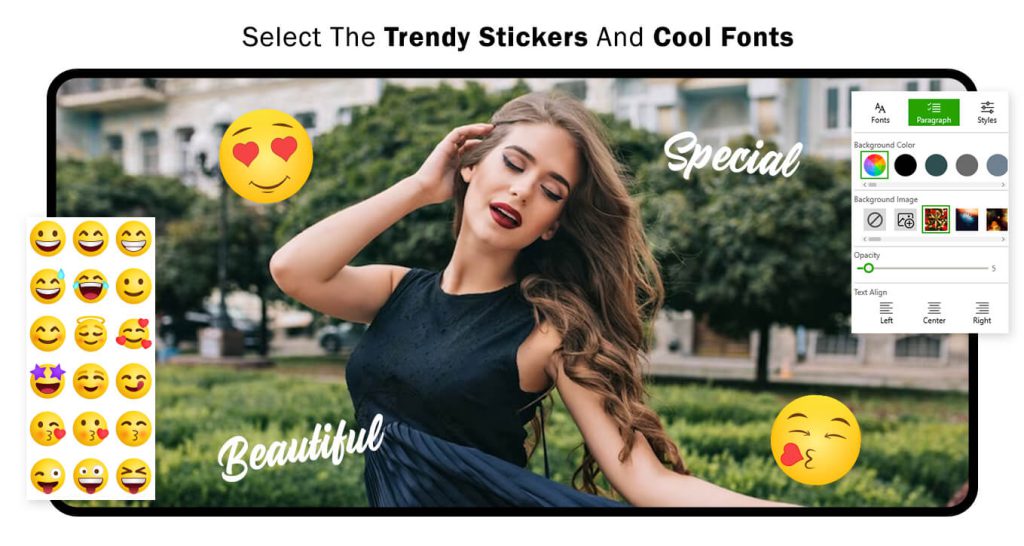 Step 6:-
Please click on the "Swag" button to add trendy and awesome Swag to your photo during the creation process.
The "Quotes" button assists you in applying trending quotes to your WhatsApp DP Creator. With this feature, you can choose from a variety of popular and inspiring quotes to add a meaningful message or creative touch to your image creation.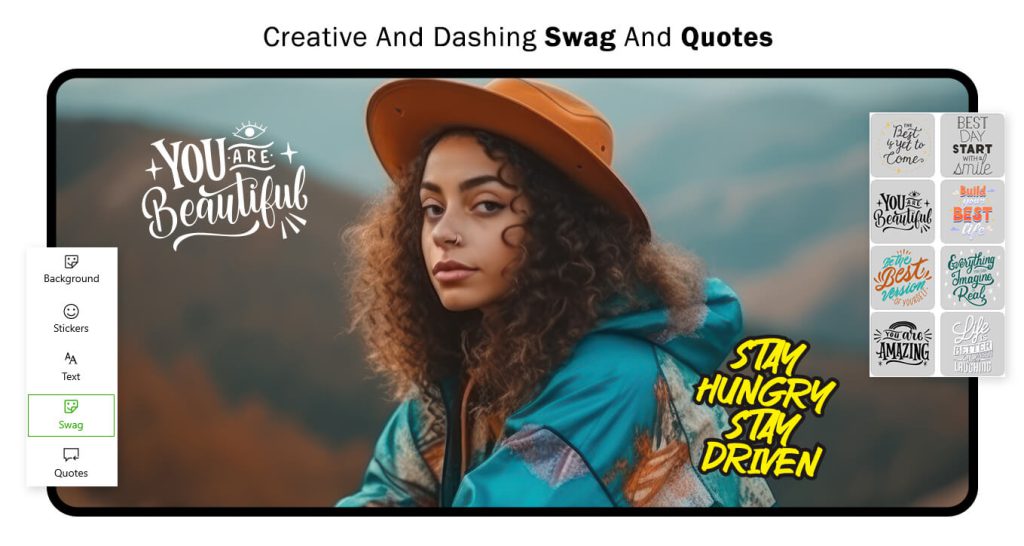 Step 7:-  Voila! Your desired Whatsapp display picture is created. Save it to keep it in your device's gallery. Finally, set it as your profile picture on any social media platform you desire.