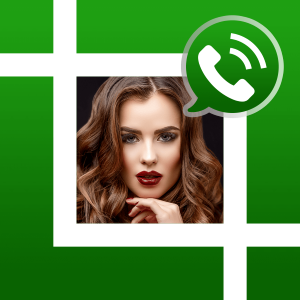 WhatsCrop DP Creator
WhatsCrop DP creator is amazing app to make your photo FullSize with stunning stickers, cropping section, framing, overlay light mixing, background
Read more
Guide to use : WhatsCrop DP Creator
Let's get started : Click on the button which you wish to perform i.e.
Camera: Capture New Photo using camera.
Gallery : Choose photo from your file storage.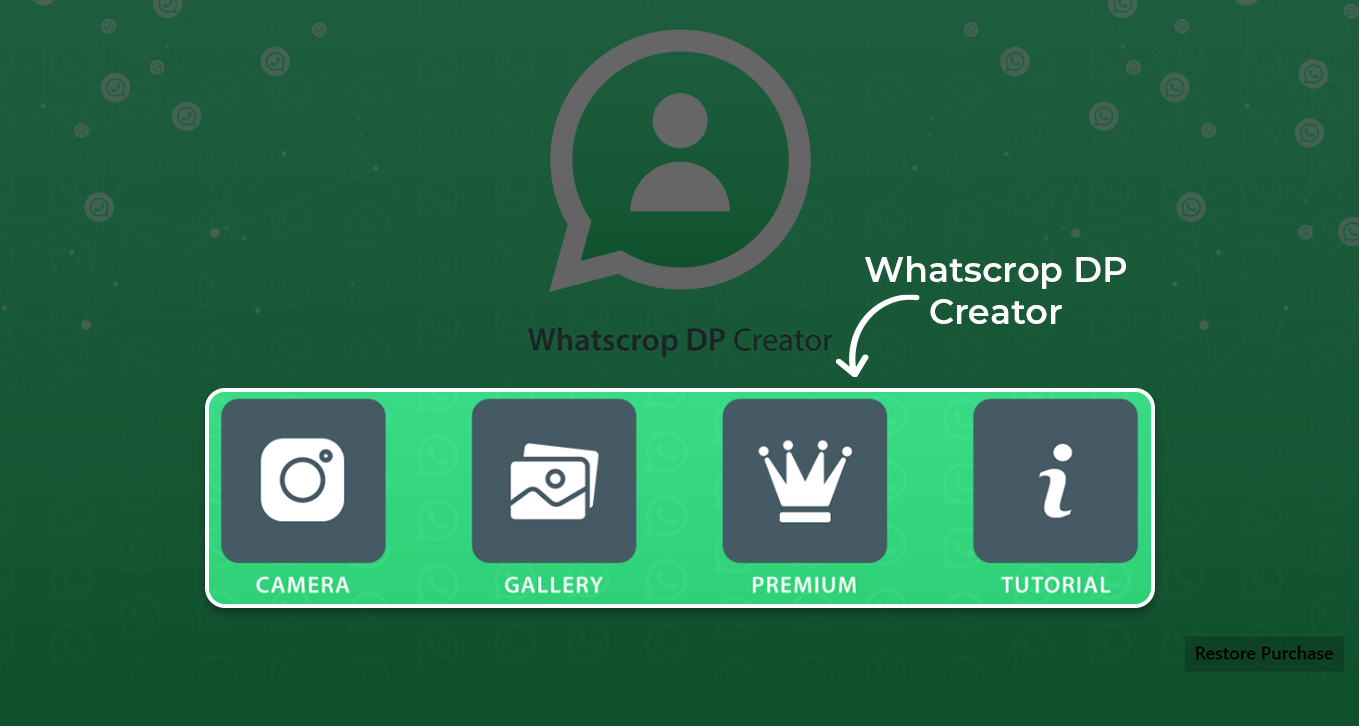 How to Create WhatsApp Crop Profile Photo using Whatscrop DP Creator :
Lot's of Photo editing Tools, filters and stickers to create a beautiful WhatsApp DP.
Click on image to get more option Zoom In Zoom Out.
Click on Setting Button Lot's of photo editing tools  Rotate photo, set Fitness,Brightness,Blur,Contrast and so more..
Click on CROP button to Crop Photo.
Click on Filter Lot's of Professional Filters click on filter which you want to apply.
Click on Frame button lot's of beautiful frame choose frame and click over the frame to apply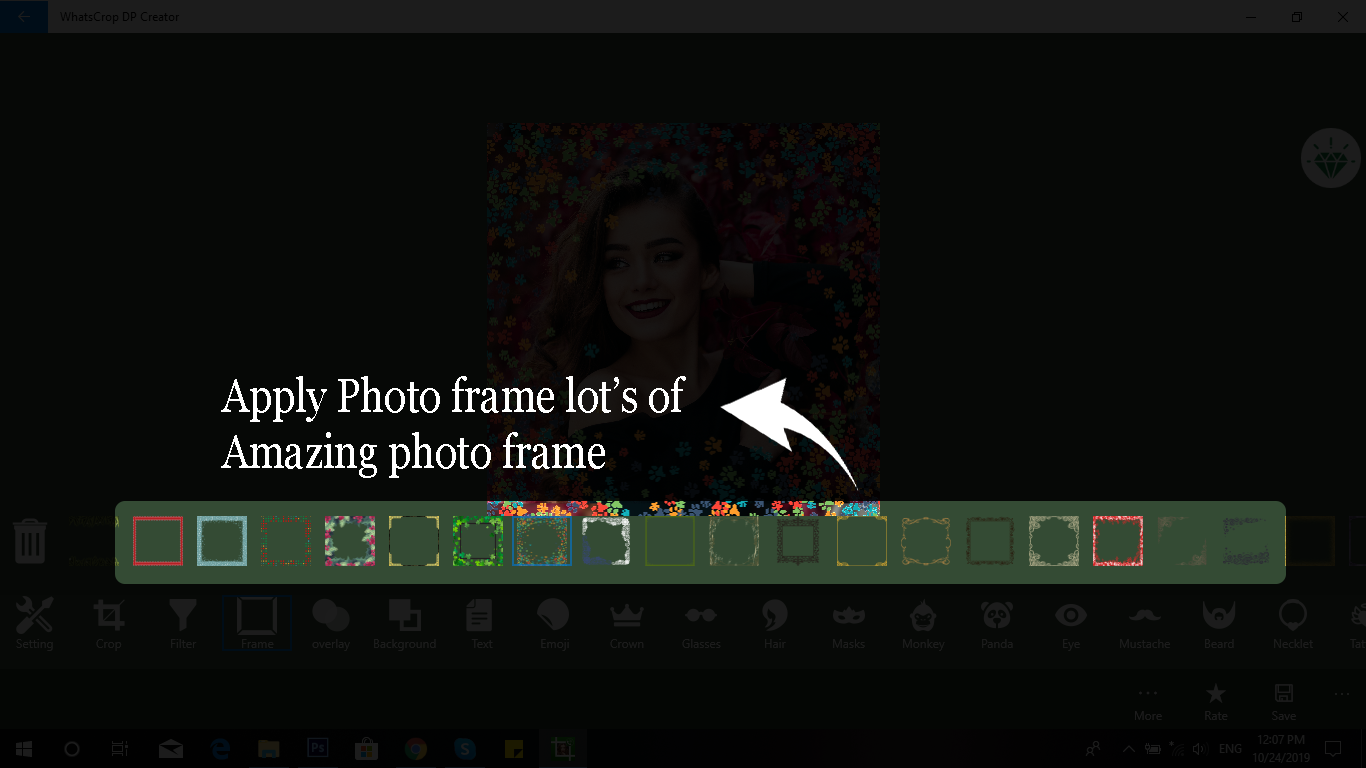 Click on overlay button lot's of overlay choose color overlay and click over the overlay to apply 
Click on Background Button lot's of photo background choose background which you want to apply and click over it to apply.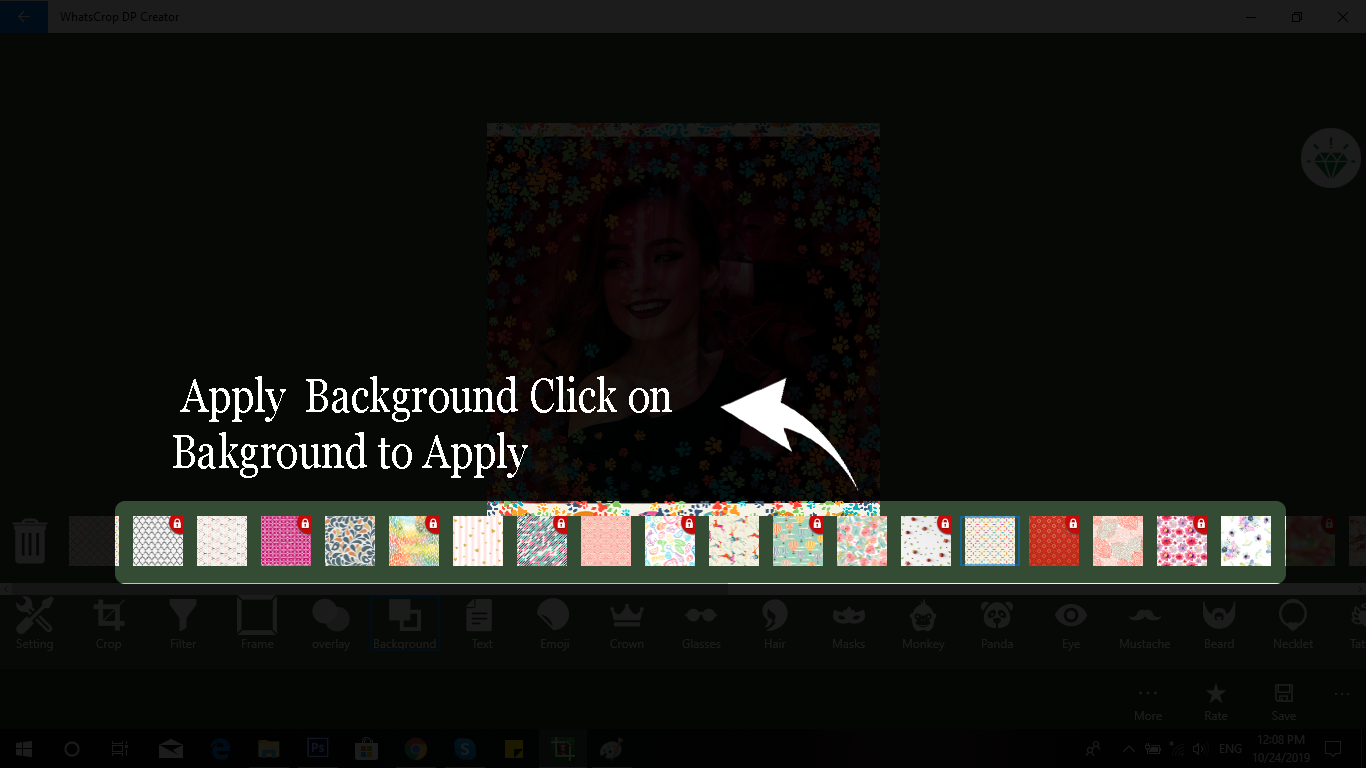 Click on text Button to write text over the image
popup open write your text.
choose font style multiple font style choose.
you can also choose font color lot's of font color click on color.
Click on check icon to apply.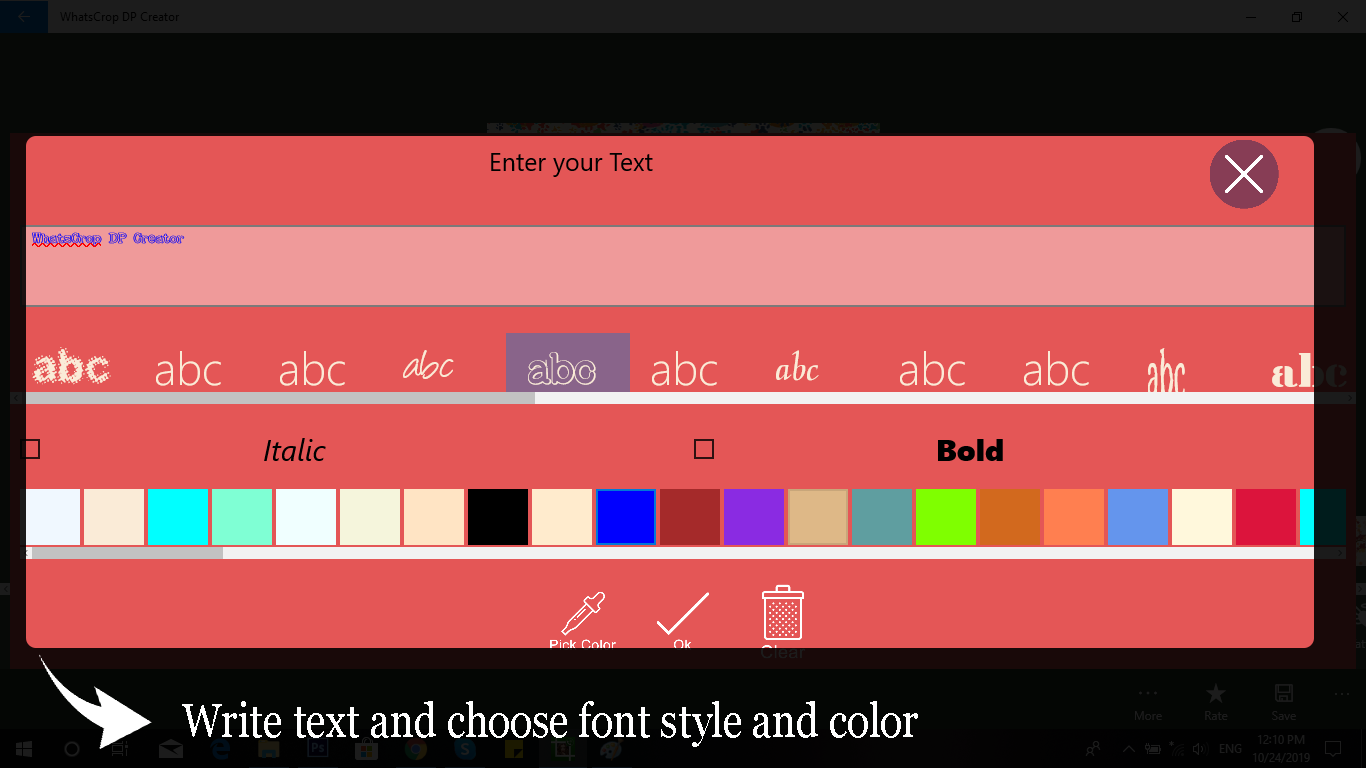 Lot's of different different stickers you can apply on your photo.
choose which type of sticker you want to apply.
click on it popup will display choose sticker.
Adjust size and click on the sticker to save or apply. 
Done . Click on save Button to save your photo in your gallery.
In Bottom right save Button Click on save Icon it will save.