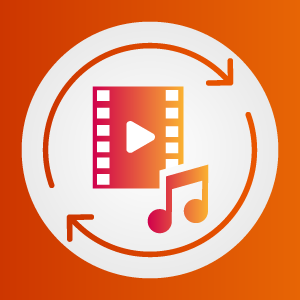 Video to MP3 Converter Extractor
VideotoMp3 Converter is a powerful tool to extract audio data in .mp3 format from any video in seconds.
Read more
Guide to use : Video Editor Music - No Crop Blur Background
Let's get started : Click on select video button and choose video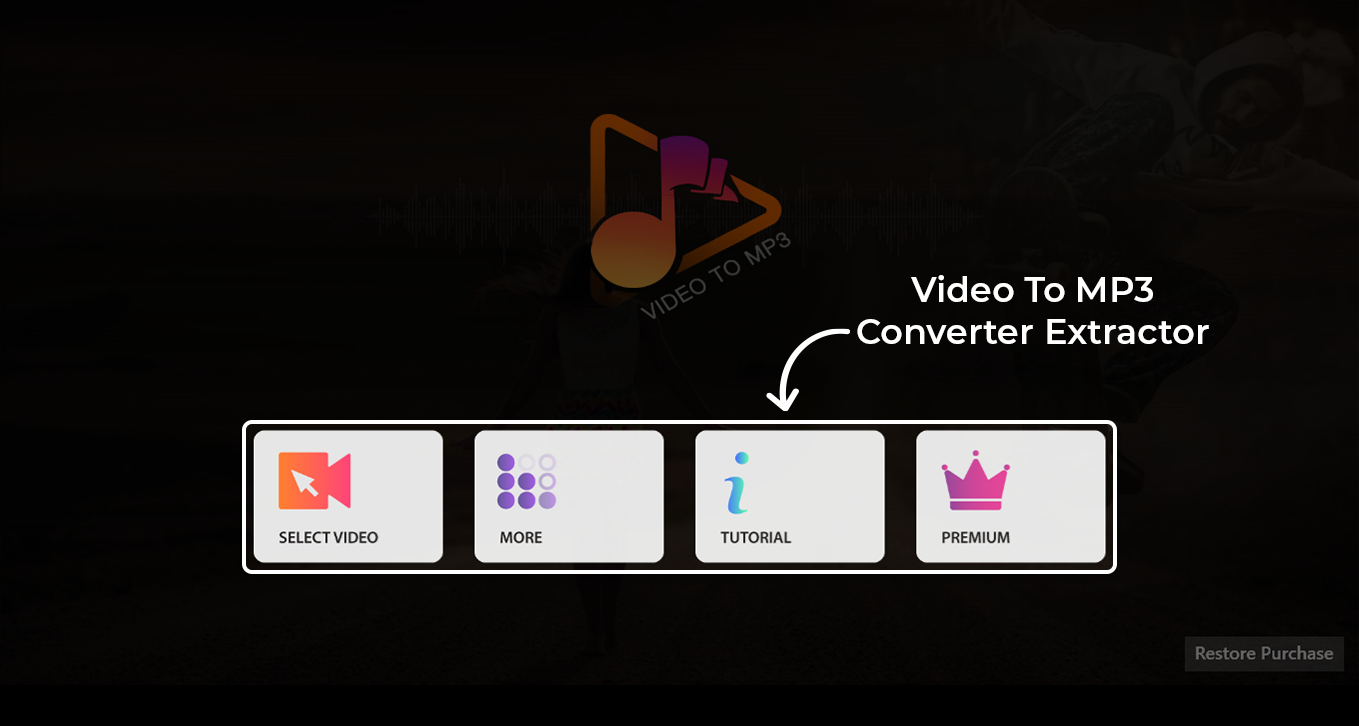 Click on Select video button and choose video from your file storage.
After select video you can seen video on your device screen.
tools to edit video, You can convert video easily.
You can drag slide left to right and right to left for trim.
You can play and pause your video.
Choose desired format of audio from select format drop down.
Click on second tab to select profile from drop down Select high, medium and low.
After that click on convert button.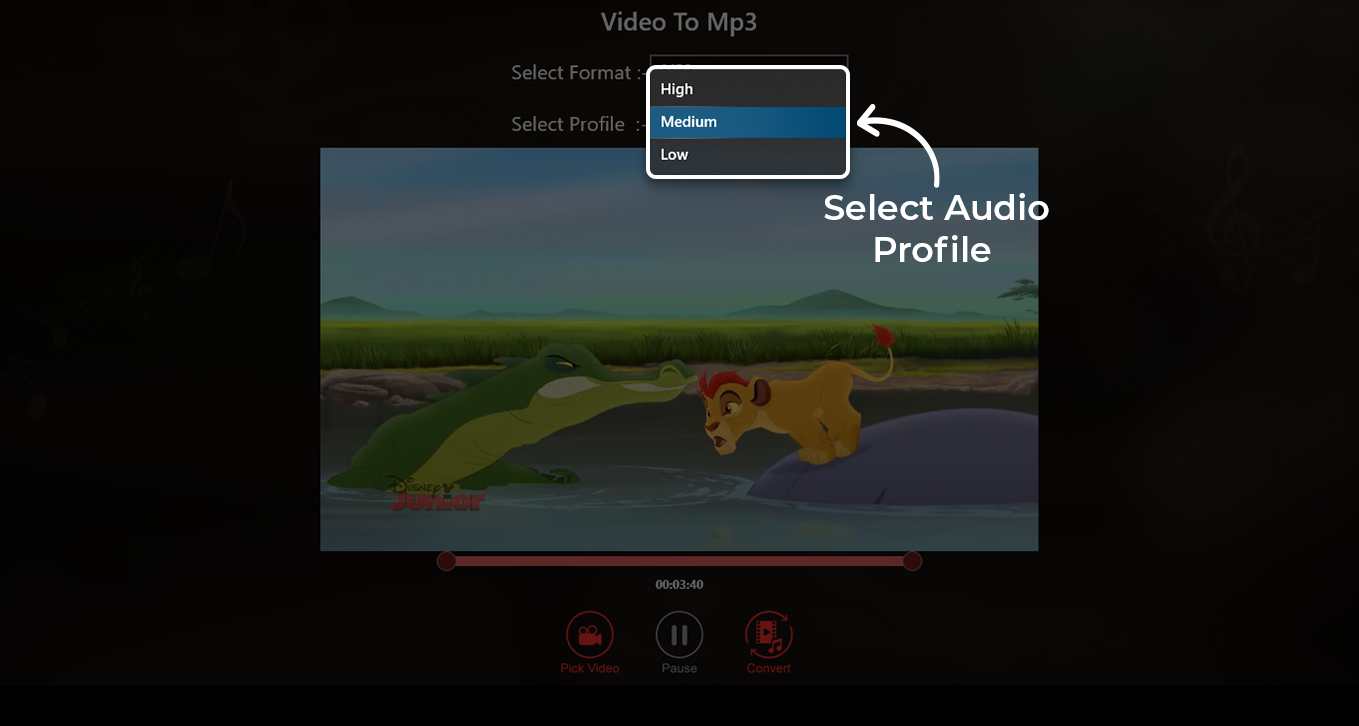 Click on convert icon and start converting video to mp3.
Wait a moment you video is processing after some second your video will converted and saved in your file storage.
share your audio from application.