Photo grid mixer is an application that validates the viewers with amazing and professionally developed grids and themes to decorate their photos. Great app to create a collage of myriad pictures in one frame through grid division. Create awesome-looking collages made in your own style. For creating a collage you are given various templates of grids and also the free image college with no grids so that the viewers can arrange the pictures according to their wish. On this platform, you can add selected photos with your choice of photo shape and size. Photo Mixer empowers you to set the photo in a stylish format in various ways and make it simple to implement. The user can adjust the picture with multi-touch functionality. A well-equipped application that makes Shape Collages from the vast collection. Also, makes Free Form Collages, if in case the user cannot fit his picture in a grid then he can use free-form collage to develop his own grids. It proffers two-finger gestures to move photos around, Resizes Photos, Rotates Photos, and many more functions
It is a friendly interface, simple design, and easy-to-use application to make a photo grid. Save and share your photo mixer photos via Instagram, Facebook, Twitter, Whatsapp, and other social networking platforms.
Download the application and do provide your feedback! 
Guide to use: Photo Grid Mixer
Step 1: 'Photo Grid Mixer' is a well-curated and user-friendly application for you to make wonderful grids with multiple photos. So let's get started as you have installed the app on your PC or laptop.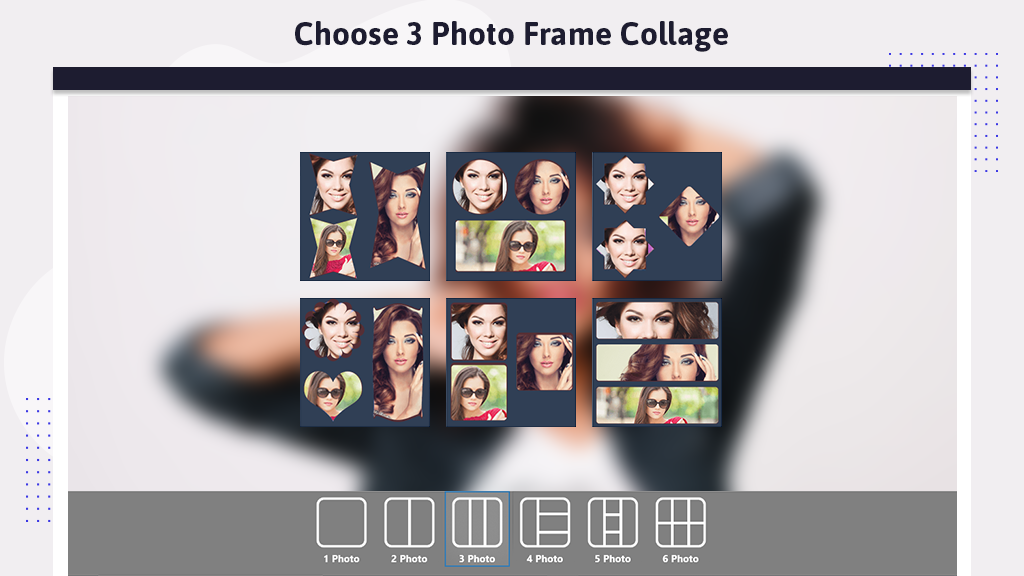 Step 2: When you launch the app on your device, it will present you with four options on the screen, 'Shape Collage', 'Free Collage', 'Pro Version', and 'Tutorial'.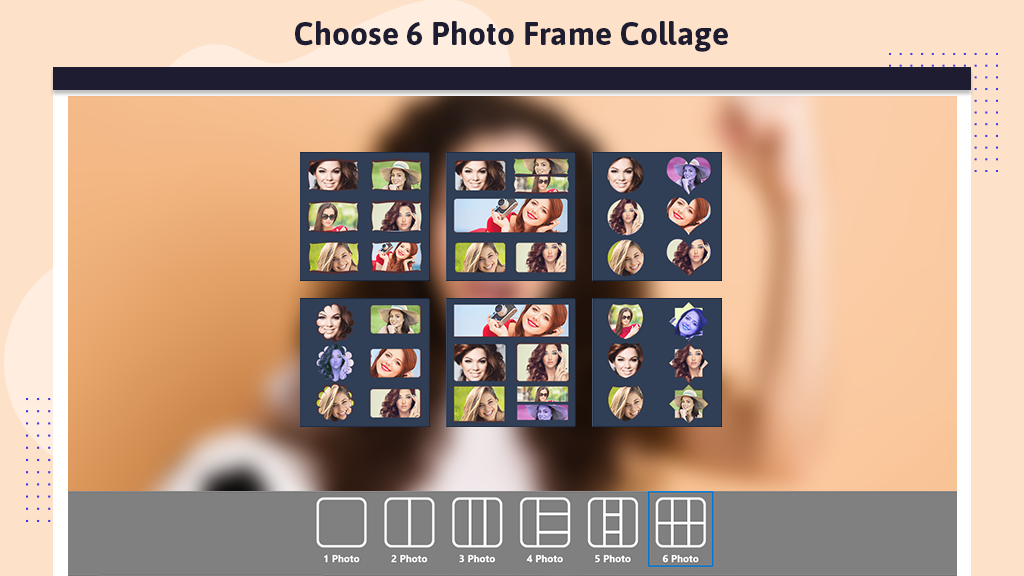 Step 3: 'Shape Collage' feature will let you put multiple photos in a grid that is uniquely shaped like a heart, leaf, star, flower and so much more.
There are a lot of grid options for you to go through i.e. you can choose grids of up to six columns which lets you put any number of photos from one to six in the respective grids.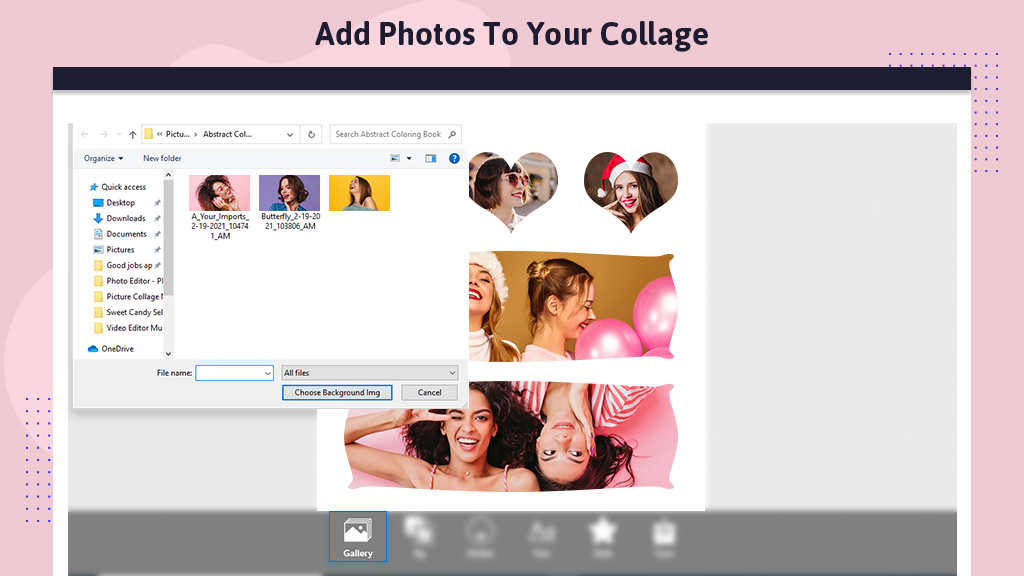 Step 4: Once you have selected the grid, click on the '+' icon to choose different images from the gallery to go ahead with creating the grid and editing it as per your specifications.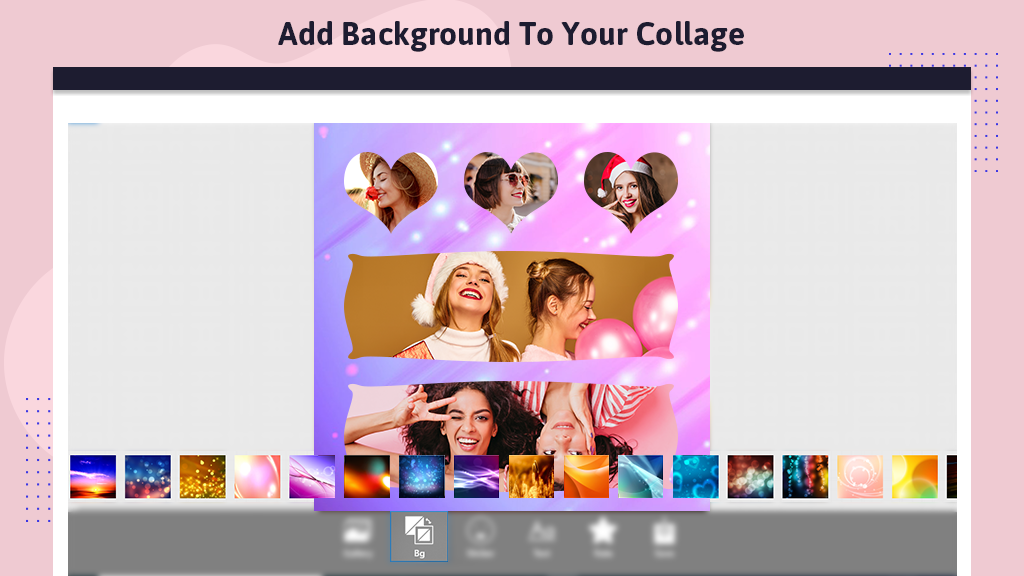 Step 5: Now that you have chosen the photos, click on the Next button to continue with editing as it provides you with a lot of features.
To choose the background of the grid, you have to select 'gallery' and choose the image that suits the background the most.

The 'BG' will let you choose from certain default backgrounds and apply it to make the grid more magnificent.

Click on 'Stickers' to choose and add stickers to the grid to make them vividly expressive. You can also resize the stickers in order to fit into the grid.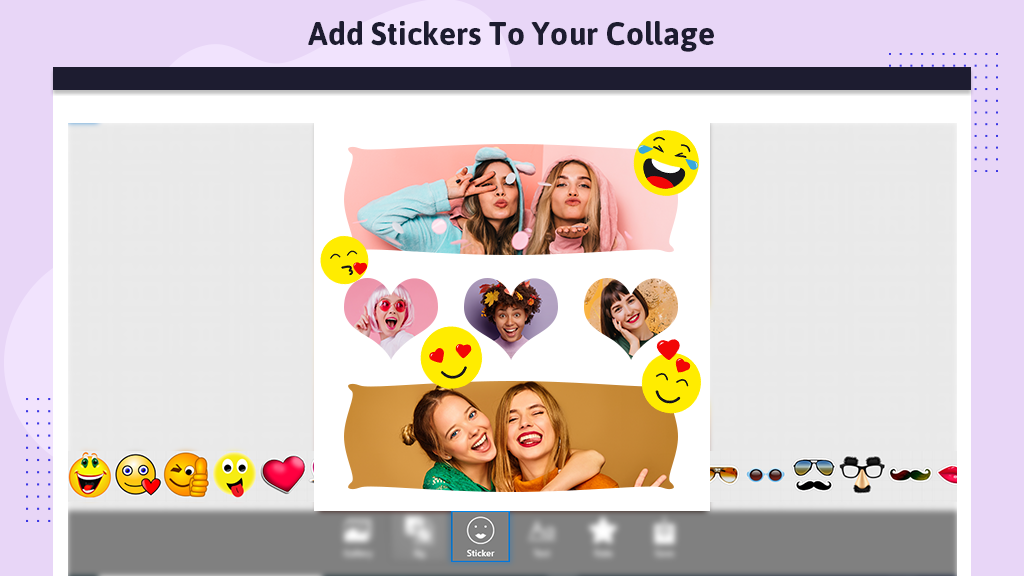 Step 6: Now the 'Text' feature specially provided for you to make the still photos a little more mobile, will let you add words to the grid to portray your words.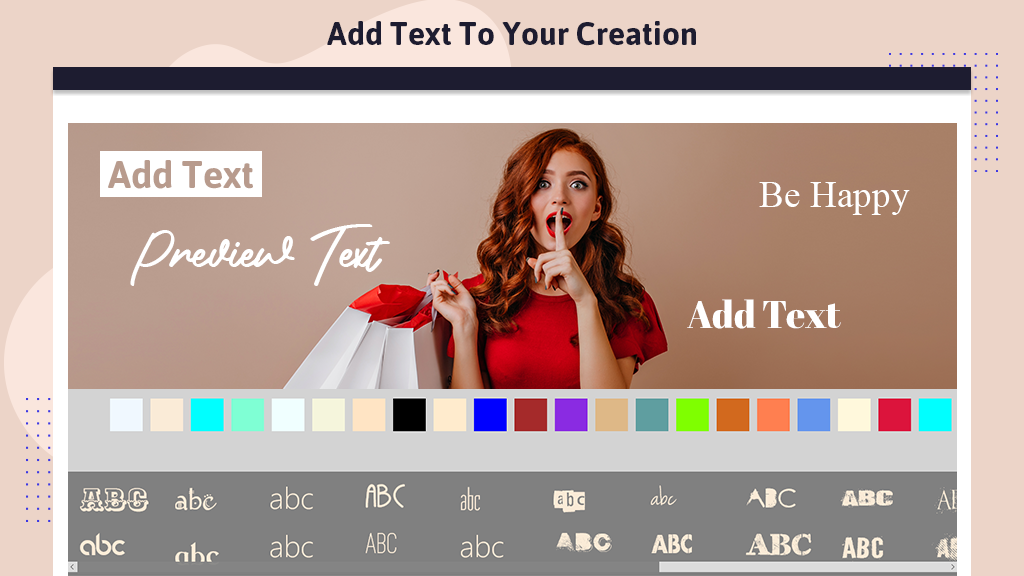 Step 7: Once you are through with creating and editing the grid with your multiple photos in it, click on save to save the grid in the gallery of your device.
Step 8: If you wish to create a grid of your own in a format of your own choice, click on 'Free Collage' from the home screen of the application.
A blank screen will open up, click on it, and a pop-up dialog box will appear on the screen with a few features to help you in making the grid you want.

Clicking on the Photos icon will let you choose multiple photos from the gallery of your device so you can go ahead with creating the grid.

'Camera' icon will let you capture the images at the moment itself and fit these photos in the grid you create. 

Add words to your photos or grid altogether to make it more expressive through the 'Text' icon and you can also decide the font, size, color, and style of the text too.

'Stickers' lets you add emojis and stickers of the mood that defines the image and you can also resize them according to the grid.

Apply awesome background, border color, and pattern to the grid from a lot of choices available.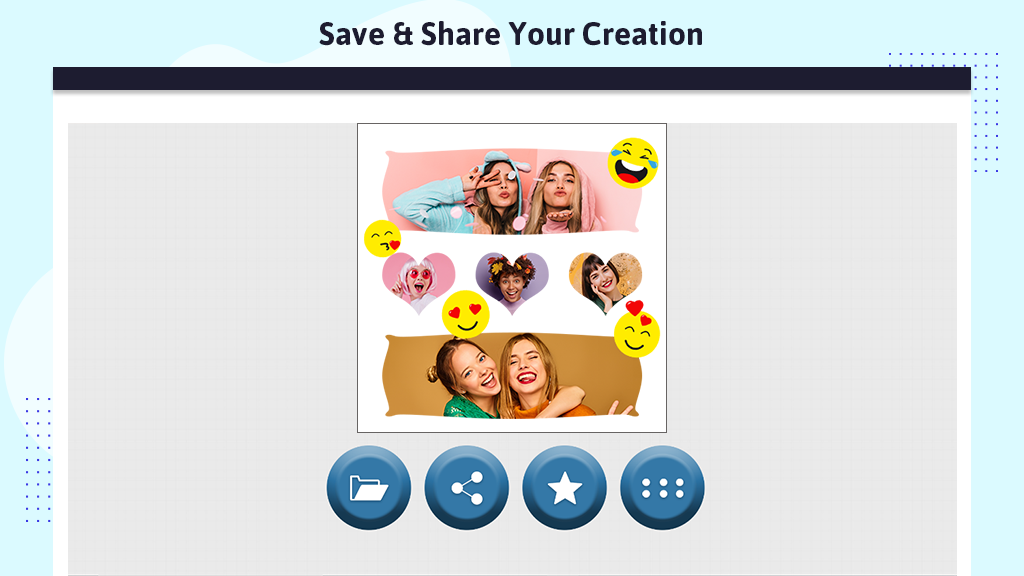 Step 9: Once you are through with creating your grid and editing it further, click on the Save button to store it in the gallery of your device. Share it further with friends and family members.