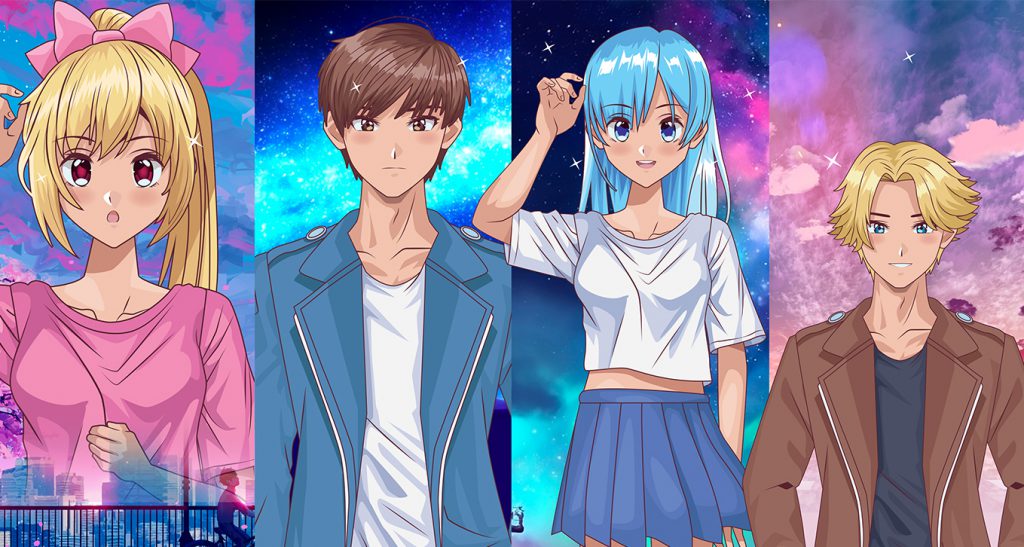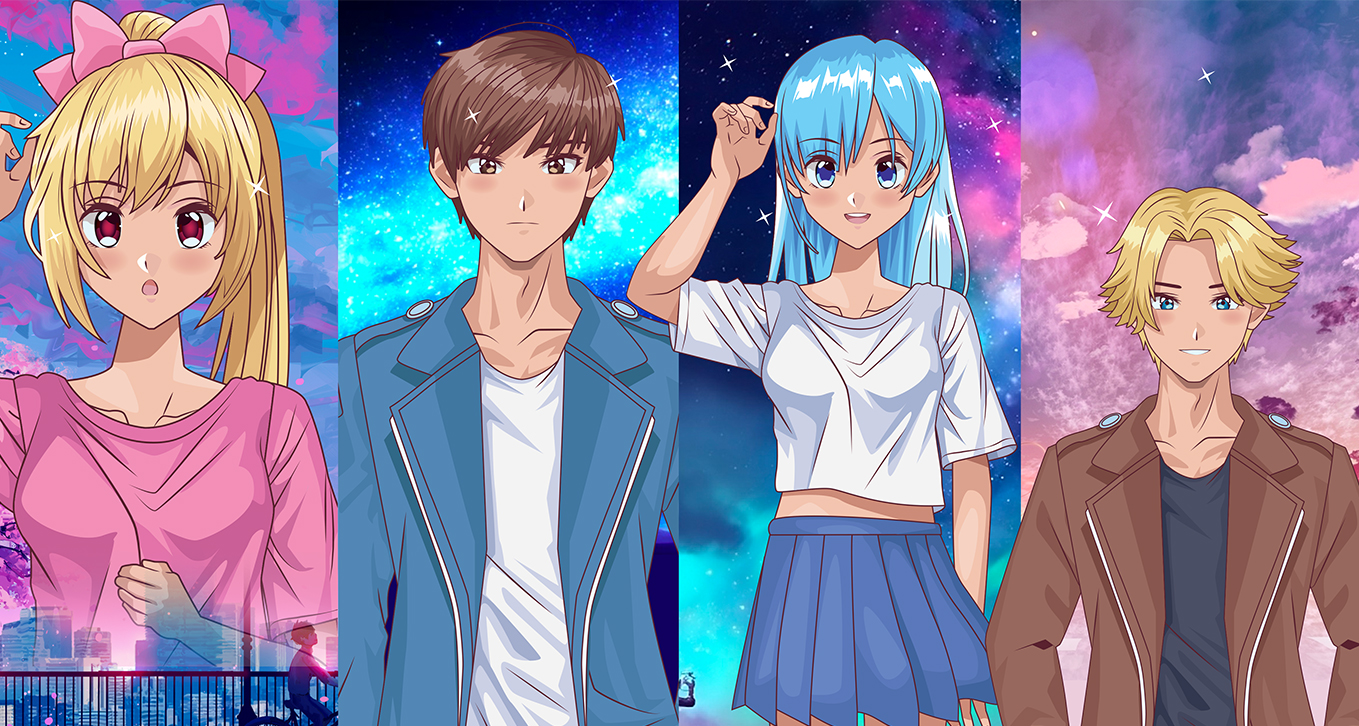 NARUTO! So I successfully got your attention by highlighting an all-time favorite anime of a lot of people. Best anime, right? The entertainment platform has now come to a rather more captivating and bewitching activity of action, comedy, romance, and teensy stuff through famous Japanese creation popularly known as Anime. Anime is hand-drawn and computer animation originating from Japan that has made the experience of animated shows so much worth watching. Their action-packed adventures, offbeat comedies, inspirational stories, animes, and avatars have now become so famous and not only in a particular dialect, area, or age strata but in every generation. The younger ones watch these completely thrilling episodes and movies in their leisure time and it helps them expand their horizon of thought process and the older generation also watches this to take their minds off their busy and appalling schedules.
Avatar+ Anime Maker is the funniest face changer app that can totally transform your look from cute, funny to scary animal faces. With no other filters on it, the instant blending of animal face masks, beards, hairstyles, and many other snap stickers produces a completely stunning picture. It helps you to take the form of your favorite anime character.
No extra efforts needed to set the mask, just drag to rotate left/right, scale horizontally/vertically with colorful masks and funny faces to get the ultimate Avatar. Get scariest wild animal masks and give your photo a wild look, queen's crown, and flower crowns to get a princess look, beards and mustaches to look different, eye masks, and many snappy photos.
Get an image from the picture library or click through the camera. There are six distinct categories which include eye masks, wild animal half-face masks, cute dog faces, snappy stickers, funny hairstyles and emojis, beards, and mustaches.
Apply these masks and stickers to your photo to get a transformed look.
Save and share with just a tap through message, mail, or on any social media.
You will love changing your picture again and again by using new Avatars, download all these avatars and have fun sharing your wildest pictures.
Guide to use: Avatars+ Anime App
Step 1: We are glad you installed our user-friendly application on your PC or laptop. Launch it by clicking on it.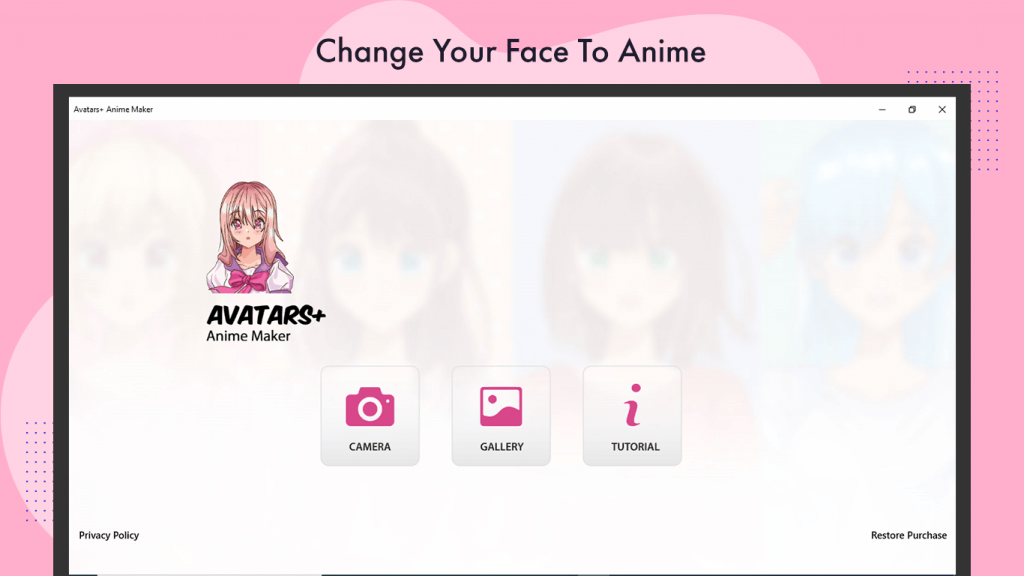 Step 2: When you open it, you will have two options on the display of your screen, camera, and gallery.
If you wish to take a photo at the moment and put avatars and anime masks on it, use the camera function.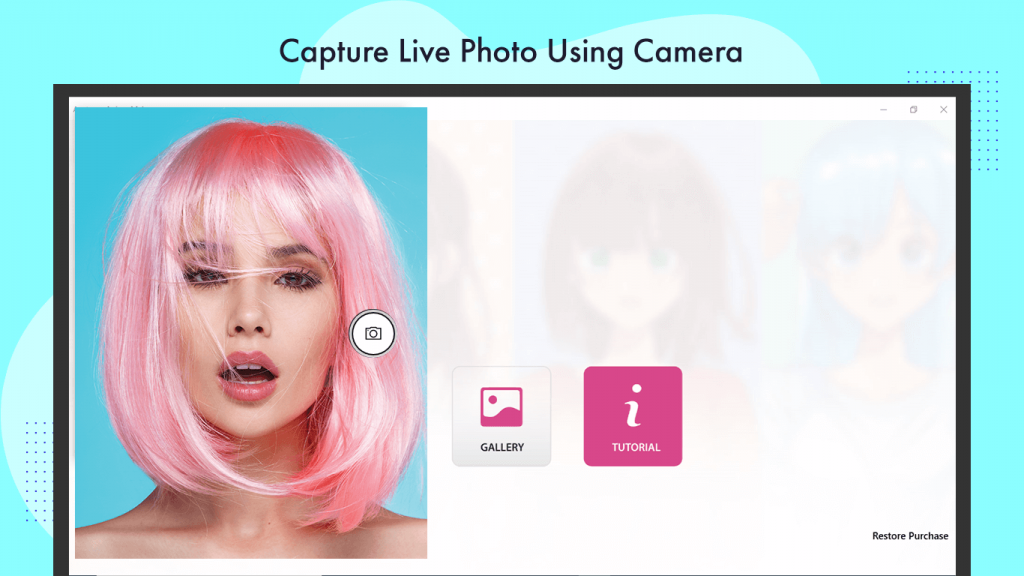 If you wish to pick an image from the gallery of your device, click 'Gallery' on the home screen.
Step 3: Once you capture the photo or choose an image from the gallery, you will be provided with a stickers option on the left side of the screen to change your facial features and reinvent your face with severe acuteness.
'Eyes' feature will allow you to try a lot of different eyes on your face as a first step toward making your avatar and anime face.

Apply any face mask from a variety of options available through the 'Face Mask' icon.

The features of your ear or nose can also be changed by using the 'Ear and nose' icon.

A crown on the royalty that you are is rather magnificent. You can put different types of crowns on your head through the crown feature.

Mustaches are an appropriate feature to add to your redefined avatar by using the 'Mustaches' icon.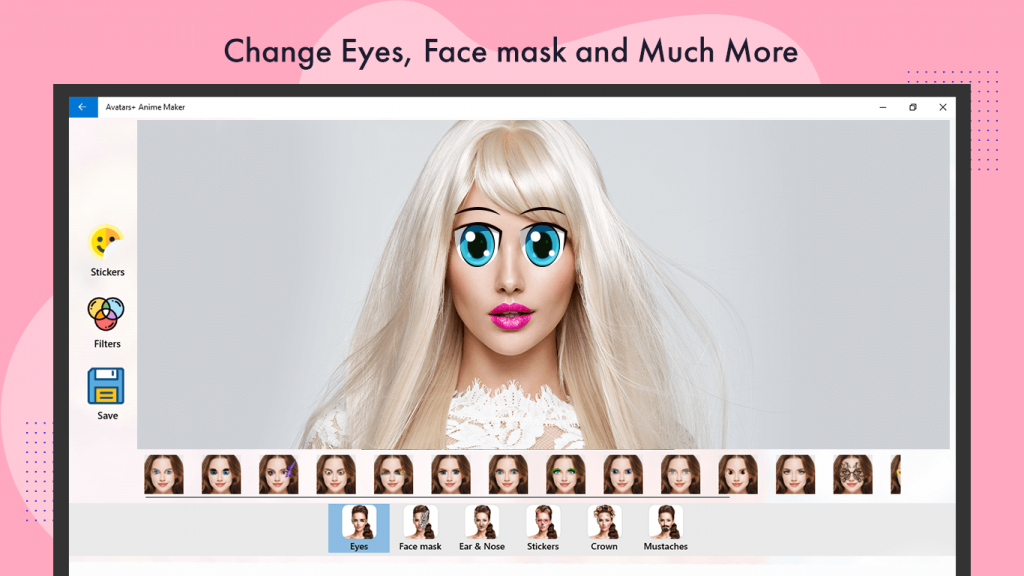 Step 4: 'Filters' option is also available to add artistic features and filters to your avatar. 
Choose any one of the filters available such as Lomo, Beauty, Mirror, and many more.
Step 5: Once you are through with creating your avatar and anime character, save this in the gallery of your device and share it further with your friends and family members.