One of the most versatile media players ever created. One of the most reliable Video players in the Store. You can directly play any online link, which is why this app is different from any other player in the store. Our stunning media player works as a live movie player and audio player. Network streaming available. You can provide any URL.
The video player also supports subtitle tracks with an option to enable or disable the subtitle's file. Users also have an option to add external subtitles. However, to access the external subtitles, the subtitle file must be selected from the given path. Almost all Video Formats Supported by this application.
The application presents you with Video effects with full control. Offers Slow and fast-forward your video tracks. Video Player is a  free player that supports all popular formats.  Enable/disable or select the available subtitle tracks. It proffers a Simple and enhanced user interface with user- friendly application. Easy to use and the untroublesome application.  Allows network streaming by providing a URL, which makes it hassle-free. Turns the cumbersome procedure into an easy-to-use procedure Screen capturing is available. It provides an easy method to capture screenshots. Also, Forward & Backward Jump is available by this software.  Install and download the application and enjoy the experience.
Guide to use: DVD & Video Player All Formats – XPlayer
Step 1: to proceed with the working of the DVD &Video player all formats – X Player click on the menu button to open icons windows. After clicking the menu icon you can use some video player features.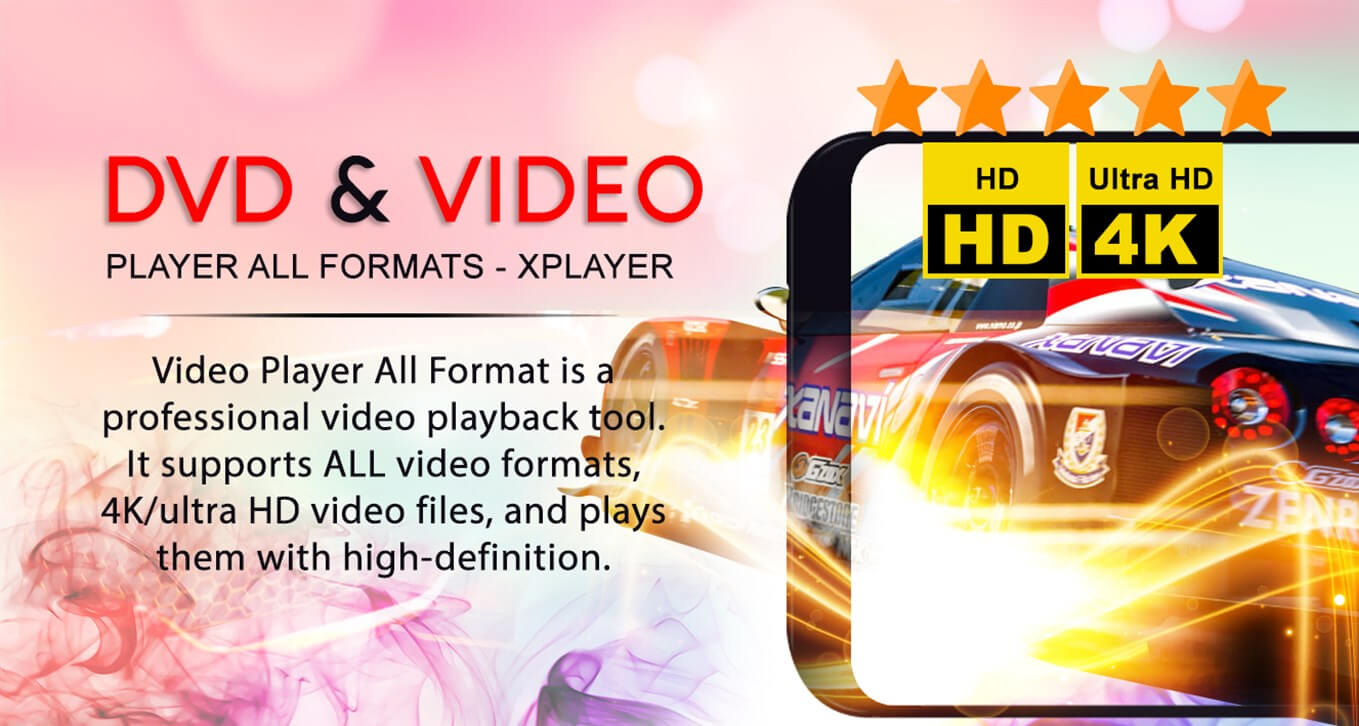 Step 2:   Apply some video player tools :
You can see some player's tools at the bottom.

Click on the first icon and stop your video. Click on the second icon and rewind 10 seconds.

Click on the fourth icon and play the previous video.

Click on the fifth icon and restart your movie.

You can play and pause the video by clicking on the sixth/center icon.

Instead of all icons, you can use more options like 30 seconds forward, next video, etc.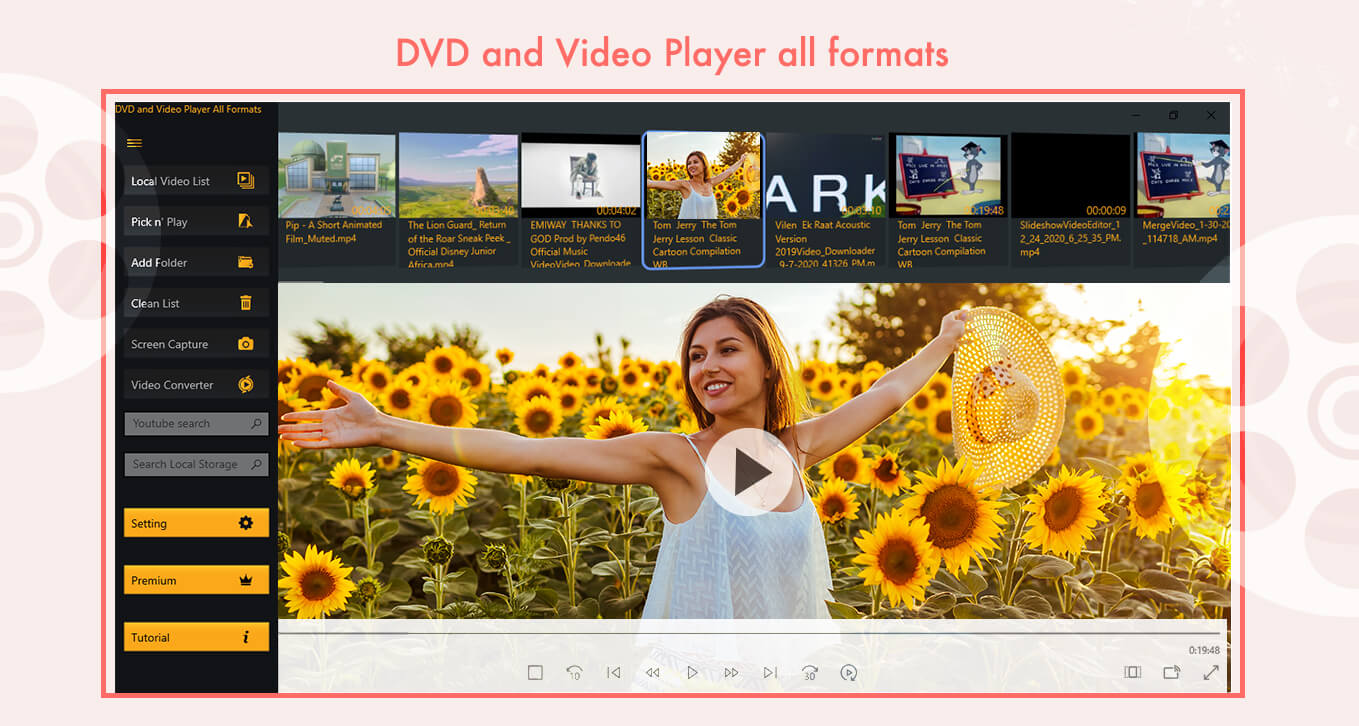 Step 3: At the top leftmost corner there is an icon with 3 bars to edit the video player and if you click on it, the following number of tools presents themselves:
Click on the local video list and open your computer videos on the video player screen.

Click on Pick n Play and select your video into your pc.

Click on add folder button then select your folder to add all folder videos.

You can remove video lists after clicking on the clean list button.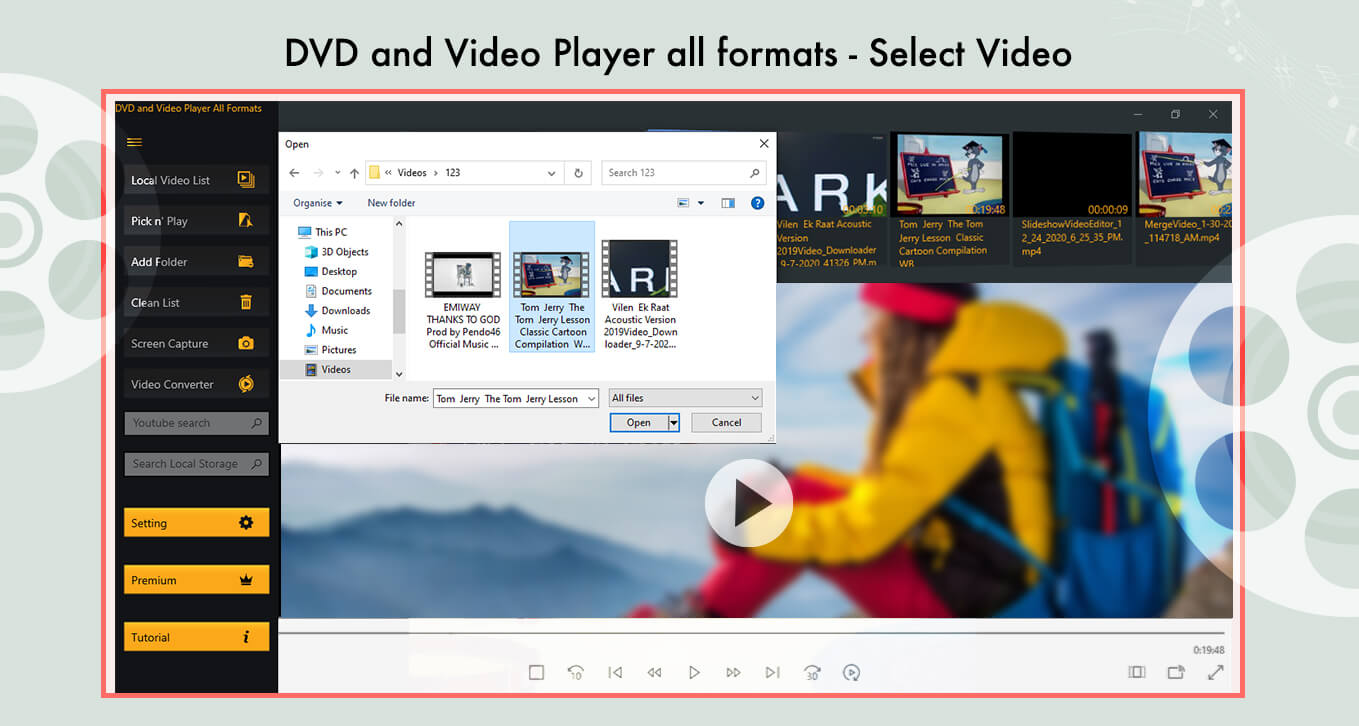 Play your video and click on the Screen Capture button to capture your favorite shots.

Choose your video and click on video converter to convert your video to another format.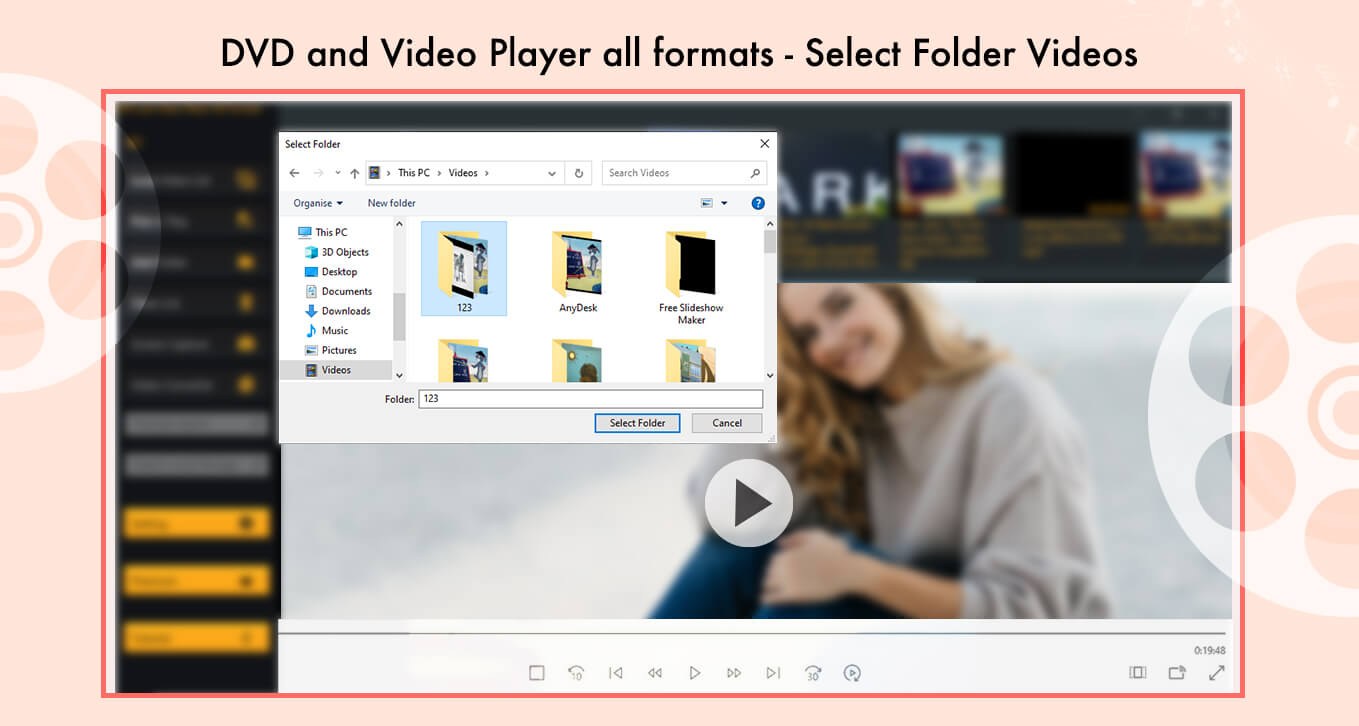 You can write your video or movie name in a blank box to search for the videos.

You can write the file name in a blank box to search your local file.

Click on setting and adjust your video light, saturation, etc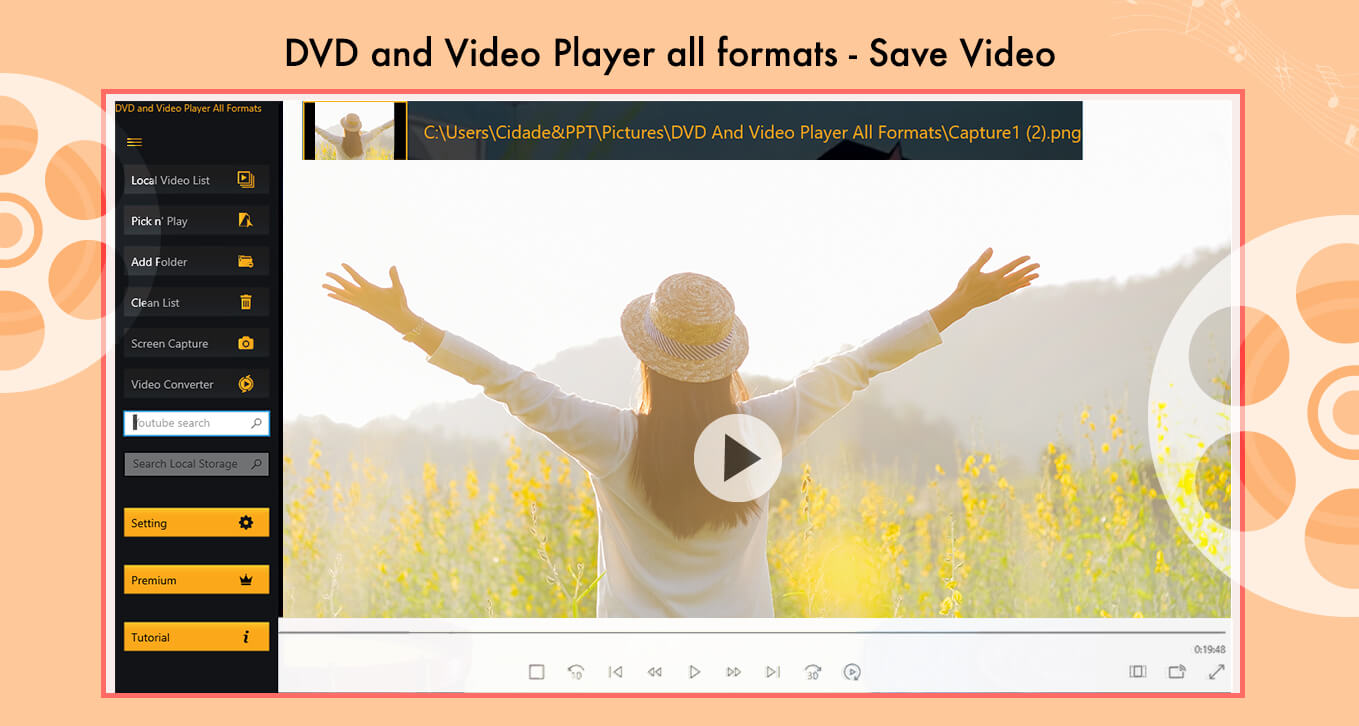 Step 4: As we proceed further, we come across the "video converter tools". 
Click on the video converter button then click on pick video file for the select video.

Choose your video format by clicking on the target format.

Click on transcode profile and choose the video resolution.

Click on set output and choose your location where you want to save your video.

At the end click on Transcode to convert your video.

You can see your video output.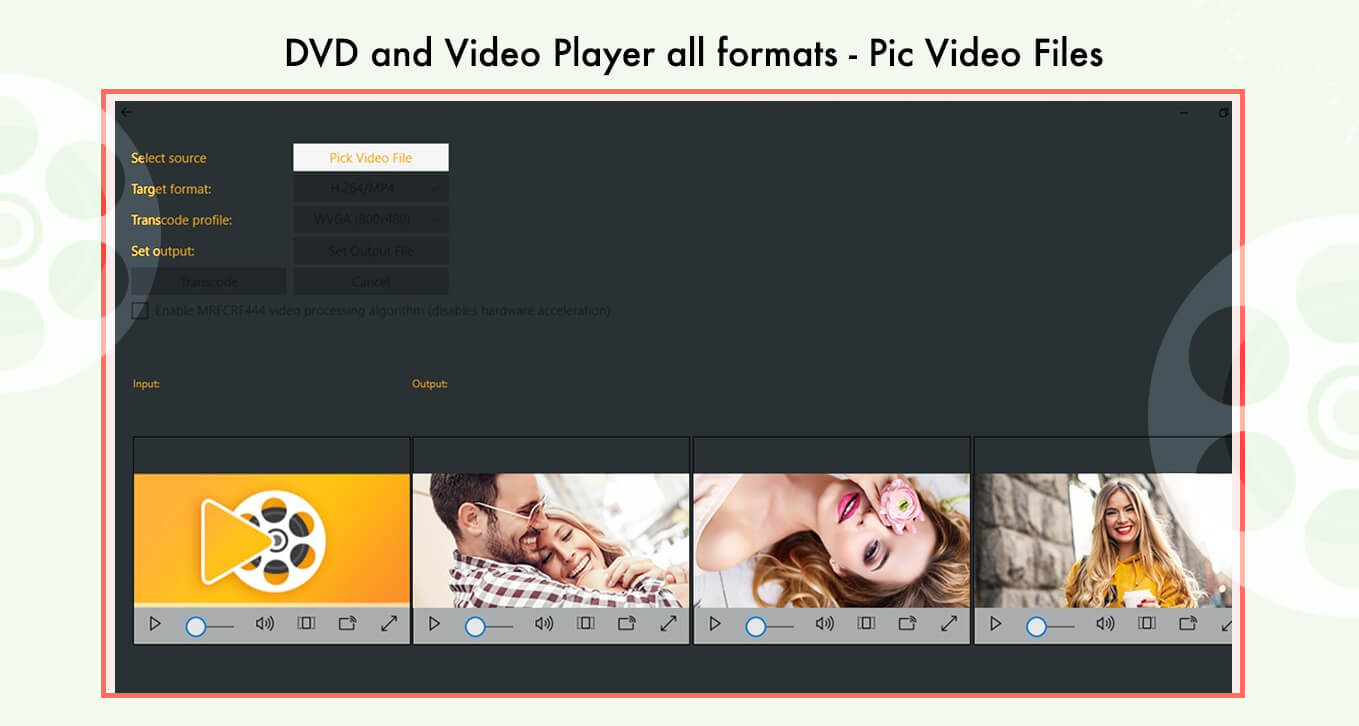 Step 5: to move ahead, click on the setting button and set your Video effect, Audio effect, and add subtitles. 
First, click on Video effect and adjust your video Blur, Contrast, and Saturation quality with the slider.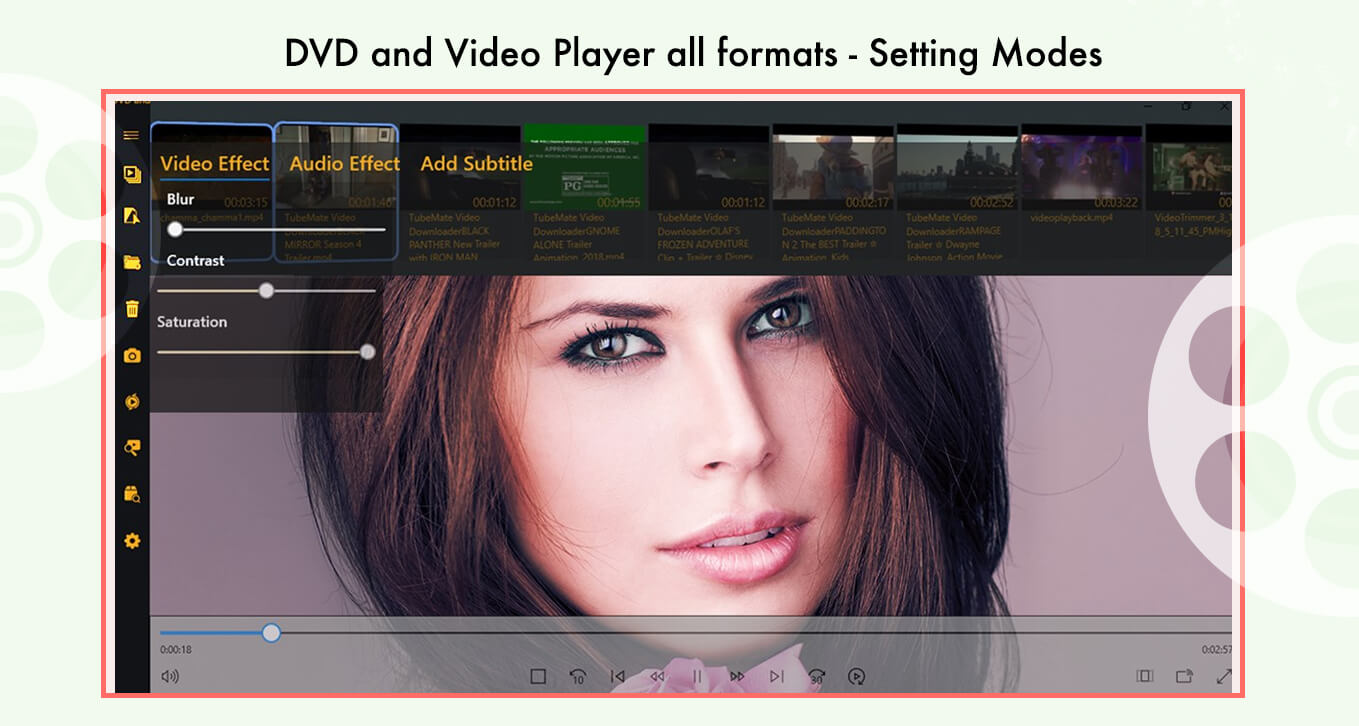 Second, click on Audio effect and adjust your audio effects presented to you by the developer by sliding the toggle.

Click on Add subtitle and choose your file from your device and get going. 
Install and enjoy!