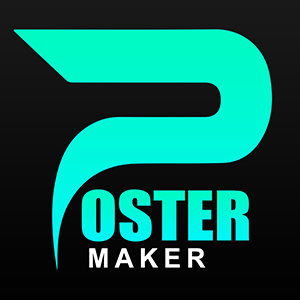 Poster Maker, All Social Media Cover Pages & Ads Page Designer
Poster Maker, Flyer Designer, Ads Page Designer, Banner Maker is an app specifically for designing posters, banner, flyer and cards easily.
Read more
Let's get started : Click on the button which you wish to perform i.e.
Create Poster
My Poster : Click on my poster button here all your poster that you make.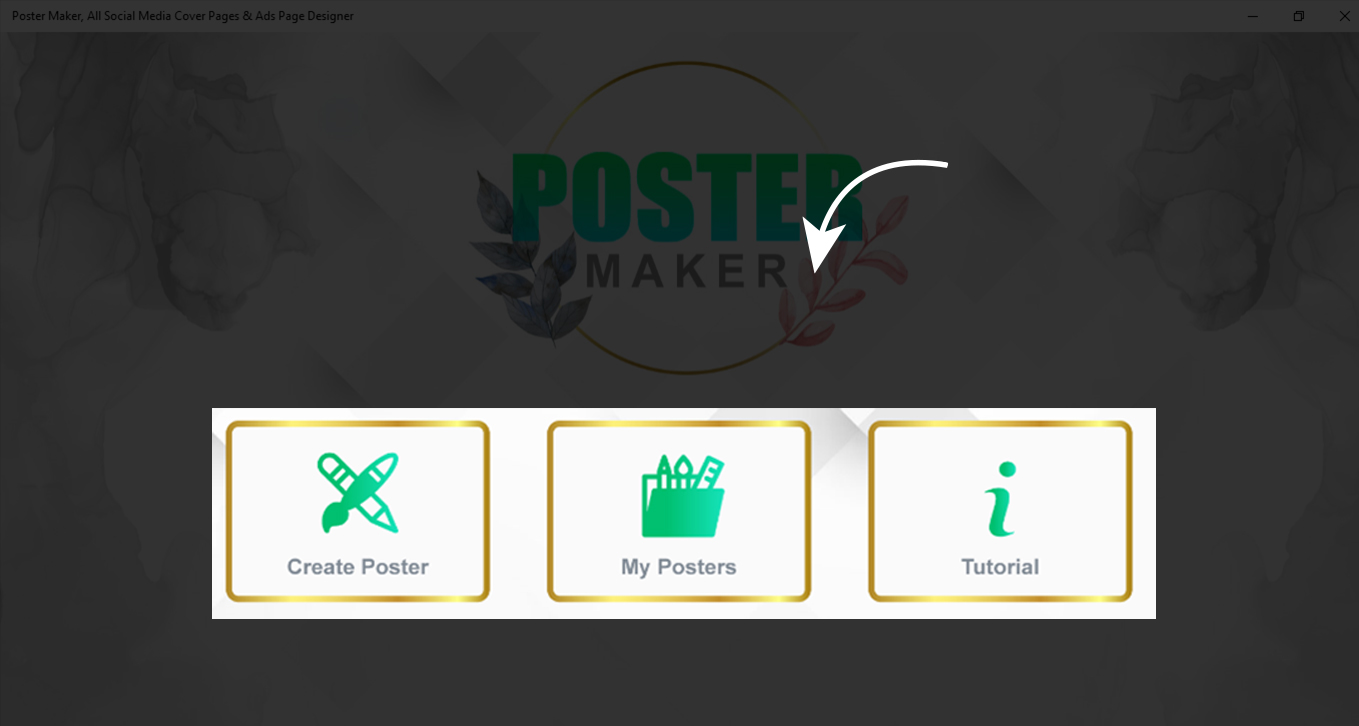 Click on Create Poster button and there is lot's of social media aspect ratio size avialble to choose.
Choose any social media ratio size and click over it.
After that choose image for poster there is lot's of amazing category images.
Choose any category like : Background, Texture, image, color and Gradient and lot's of more.
Click on image tab to choose your own photo from your gallery.
After select image tab there you can choose photo from your gallery and you can capture new photo.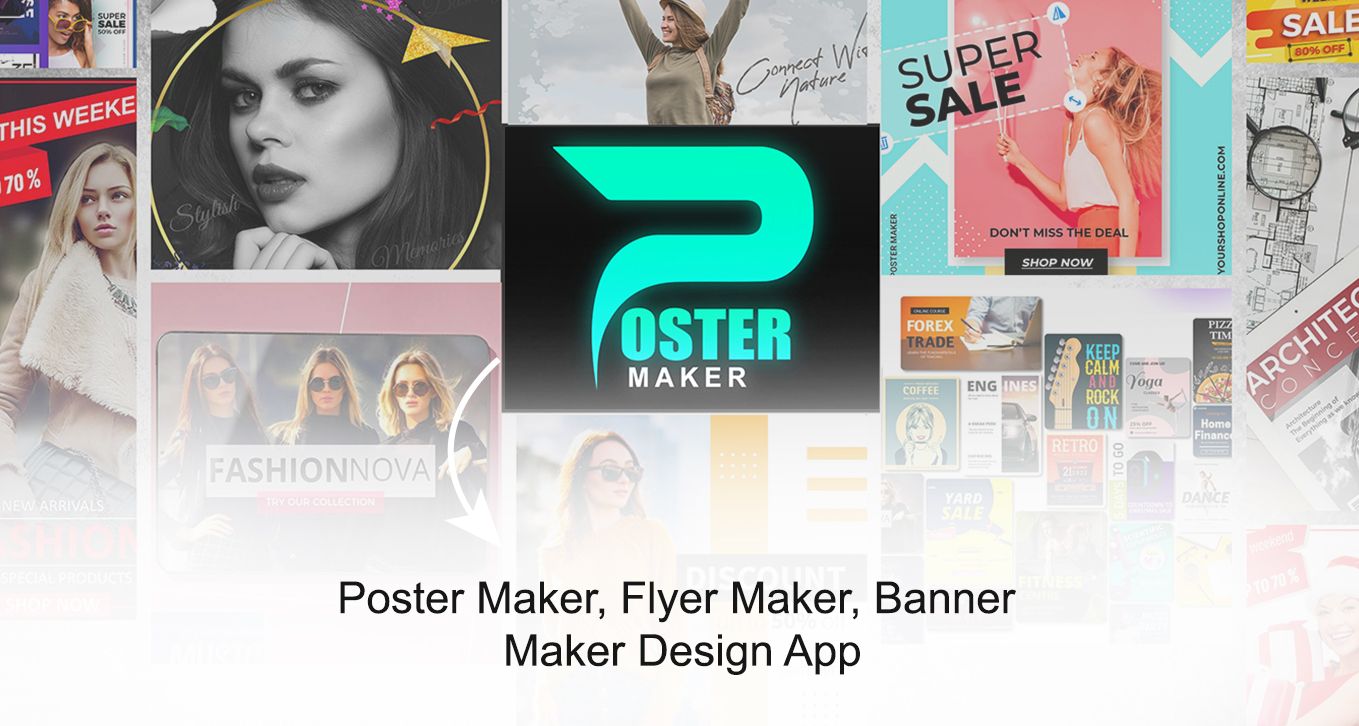 After select phot here you can crop or selected photo.
Here your selected ratio is select you can move or re-crop after that click on save button to start making amazing poster.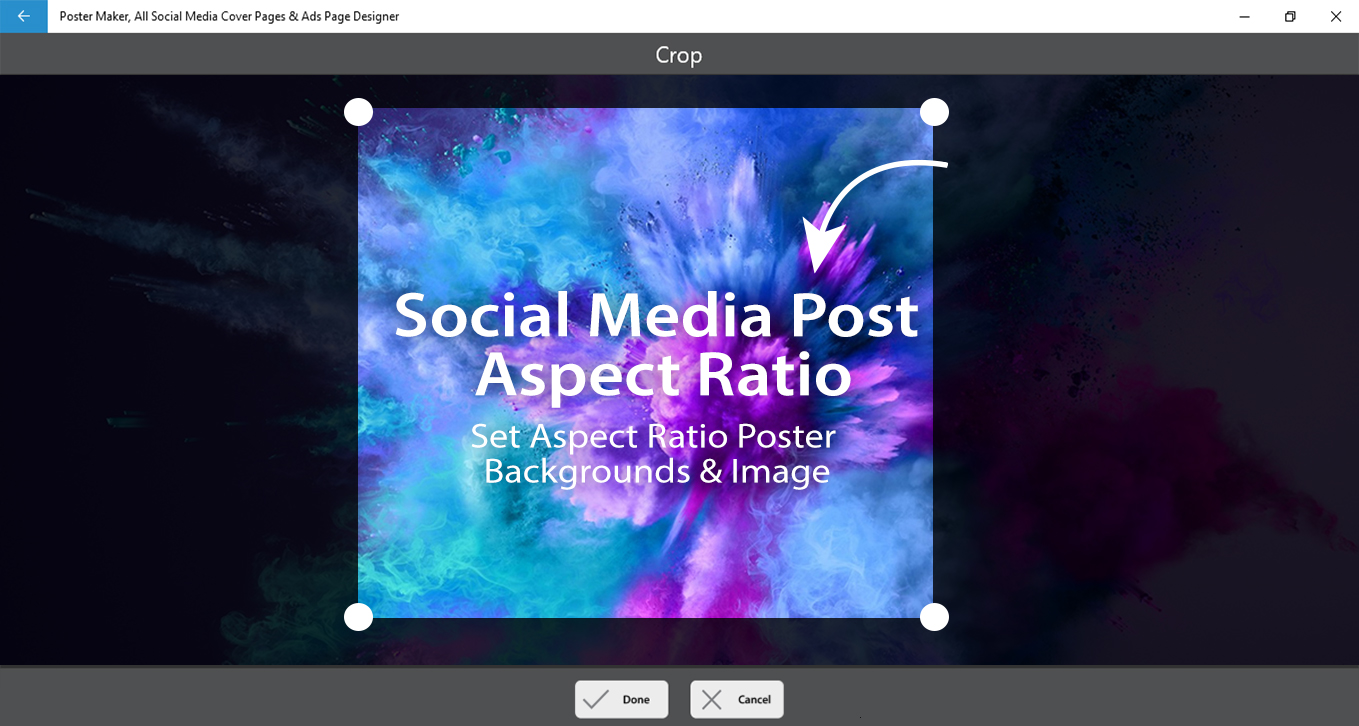 After crop there is lot's of amazing tools to create amazing poster for social media.
To write text on your selected photo click on text button and write your text in text area and click on save button and set text on your photo and you can move or resize your text on photo.
After arrange your text you can style  your text here.
Click on control  button : you can move your text from here also or set text alignment also.
Text : Click on text button to style your text lot's of amazing text style to choose click on any text style to see changes.
Click on text color : To Change text color click on color and see changes.
Text bg : You can also change text background.
Click on Stickers button and choose stickers from giving list. 
Lot's of amazing stickers to choose you can easily choose cool and thought stickers and apply on your poster.
After choose sticker you can resize or set position of stickers on your banner.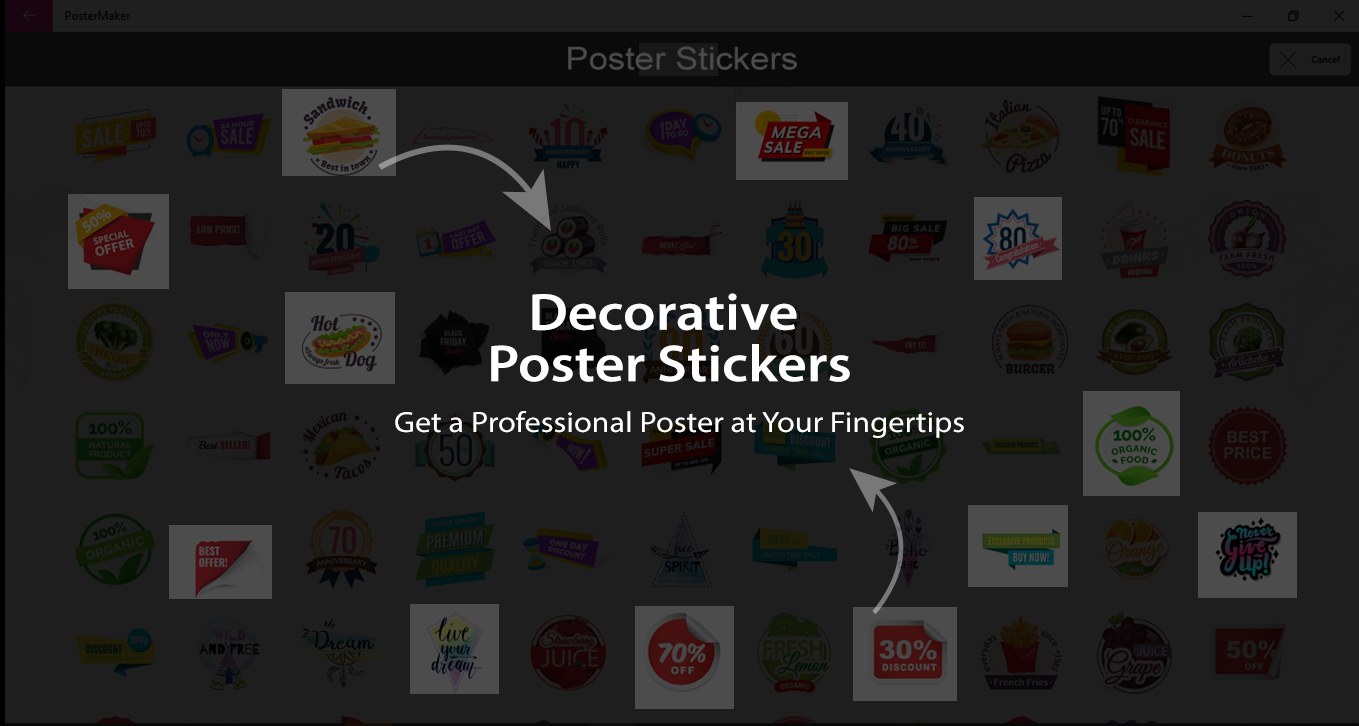 Click on effect button and choose amazing and awesome effect on your banner.
There is lot's of amazing light effect to apply on your banner poster.
Click on gallery button to choose or capture photo from your gallery or camera.
Click on background button to choose another background image from list.
At right side you can see stickers and text layer that you can lock like photoshop here you can lock your layers.
Click on save button to save your banner poster in  your gallery or you can also share your Poster direct here after click on save button you can also share your photos.