mojis are ideograms and smileys used in electronic messages and web pages. Emojis exist in various genres, including facial expressions, common objects, places and types of weather, and animals. These are the encoded characters used by people to express their emotions virtually. It's trendy. It's contemporary. And it's modish. It's stupendous.
Emoji stickers background is created with ultimate emoji background effect pictures with crop area. Background Changer is used to change the photo background automatically. This application is totally free for children and adults.
Emoji Photo Editor edits your photo with hundreds of emoji backgrounds, heart effect, flower, animal stickers, and the list goes on. The application is remarkable and to use it the guide is also available. Background change is an incredible application that provides you with an untroublesome experience.
The developer had made this application to eliminate the cumbersome procedure to change and edit emoji background. Given the rise of digital communication via text, emojis have become key to communicate emotions. Emojis have a widespread impact on multiple human science areas such as psychology and business.
They eliminate misunderstanding while communicating with a person over the internet.
Emoji background changer – emoji photo editor is a powerful tool to change the different backgrounds. Install the application and enjoy communicating without getting misunderstood.
Guide to use: Emoji Background Changer & Emoji Photo Editor
Step 1: Now that you have downloaded this wonderful application on your PC or laptop, let's get started with creating your pictures much more expressive by adding emojis that define the mood of the photo.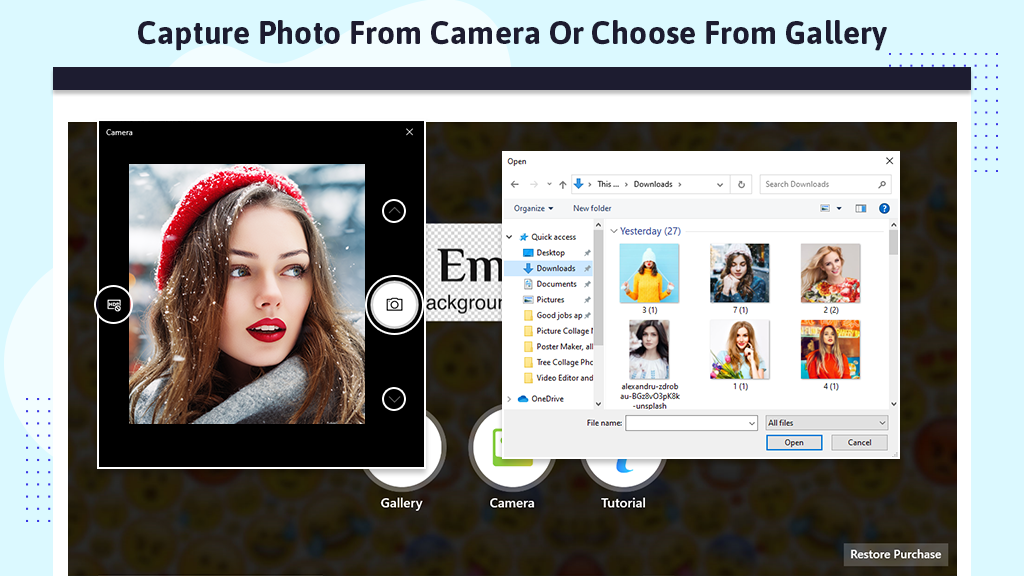 Step 2: When you launch the application by clicking on it, you will have two options on the display of your screen, 'Camera' and 'Gallery'.
If you wish to capture an instant photo in the moment of spontaneity, click on 'Camera' and you are good to go.

If you wish to use a photo that is already stored on the gallery of your device and edit it further using this application, click on 'Gallery'.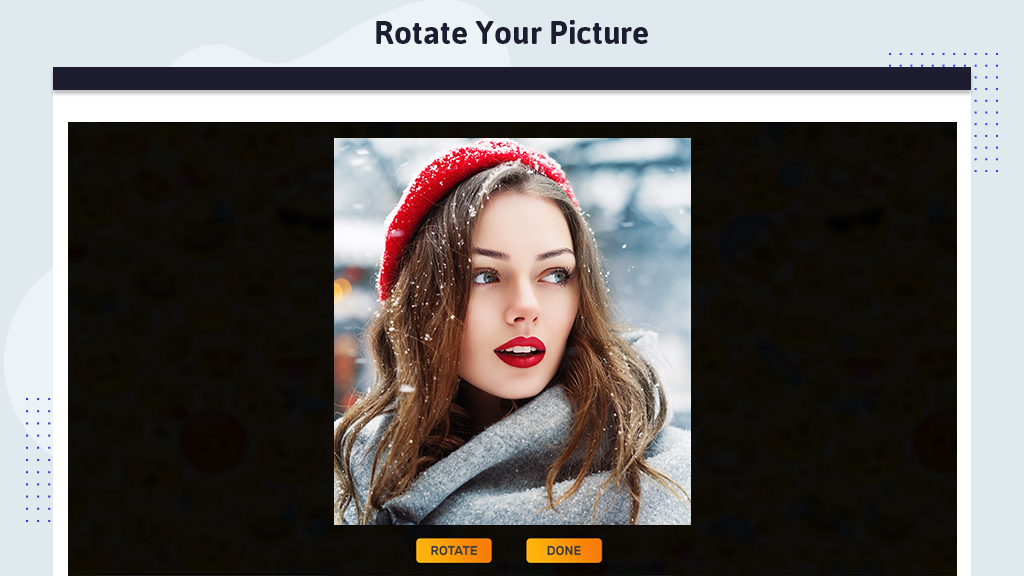 Step 3: Once the photo is chosen or captured, a palette with a variety of features shows up on the bottom of the screen.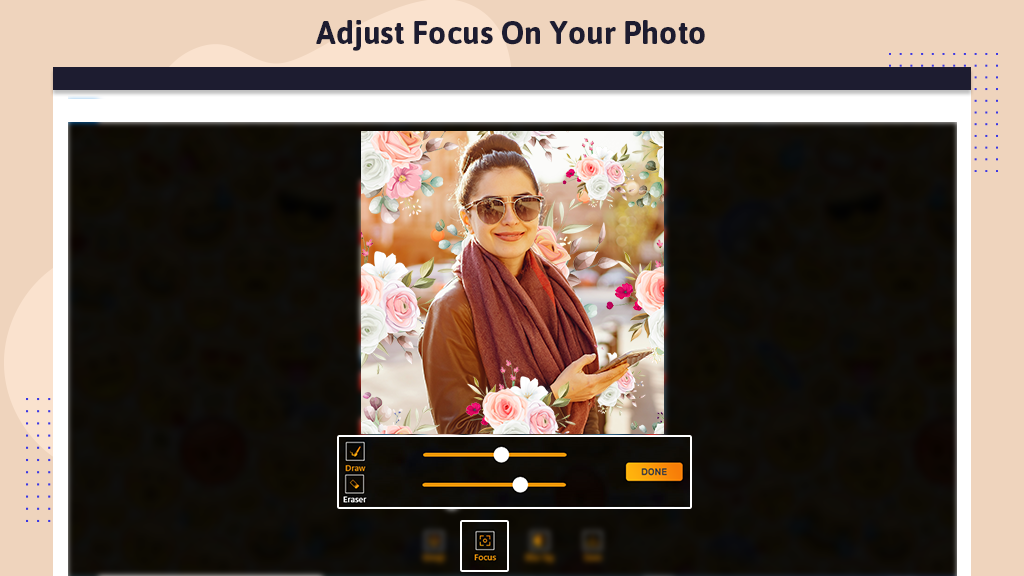 If you feel like changing the photo or capturing any other, just click on the 'Back' icon and it will give you one more chance to pick up the photo from the gallery or click another.

'Heart' feature will let you add heart emojis to the background of this photo that you have chosen. Choose from a lot of options available, the heart background which you feel will be the most suitable for your picture.

From a vast sea of emojis available for us to use, we have created appropriate backgrounds by combining a lot of them. Click on 'Emoji' to add an emoji background that you feel will match the mood of the photo.  

A lot of animal backgrounds are also there to widen your choice range and let you decide what looks best on your picturesque images. The 'Animal' feature of this wondrous app will help you to add animals to the backgrounds.

'Flower' feature allows you to go ahead and add beautiful flowers of your choice to the background of your photos.
Step 4: The application also provides you with the function of drawing or erasing the emoji background.
Adjust the slider on the draw feature in order to draw emojis as per your choice on the background.

Adjust the slider on the erase feature to erase the unnecessary emojis from the background.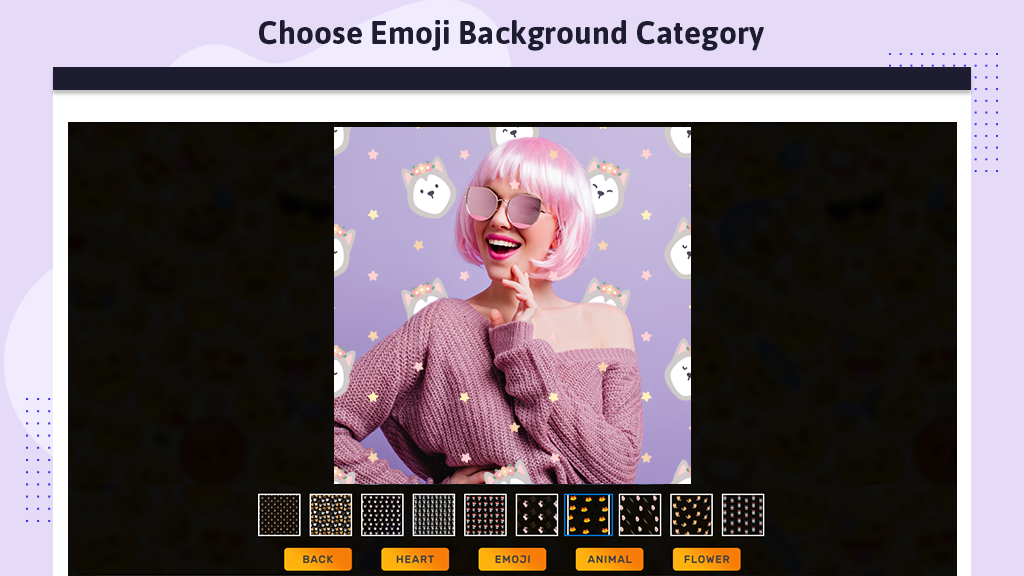 Step 5: When you are through with editing, you can save the picture on the gallery of your device and share it further with your friends and family members.