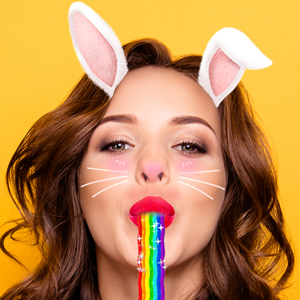 Snappy Photo Filters and Stickers for Chat
Make unique photos with Snappy Photo Filters and Stickers for Chat and for sure get more likes and followers by using this app!
Read more
Guide to use : Snappy Photo Filters and Stickers for Chat
Let's get started : Click on the button which you wish to perform i.e.
Camera : Capture Photo from your camera and edit.
Gallery : Edit Gallery Photos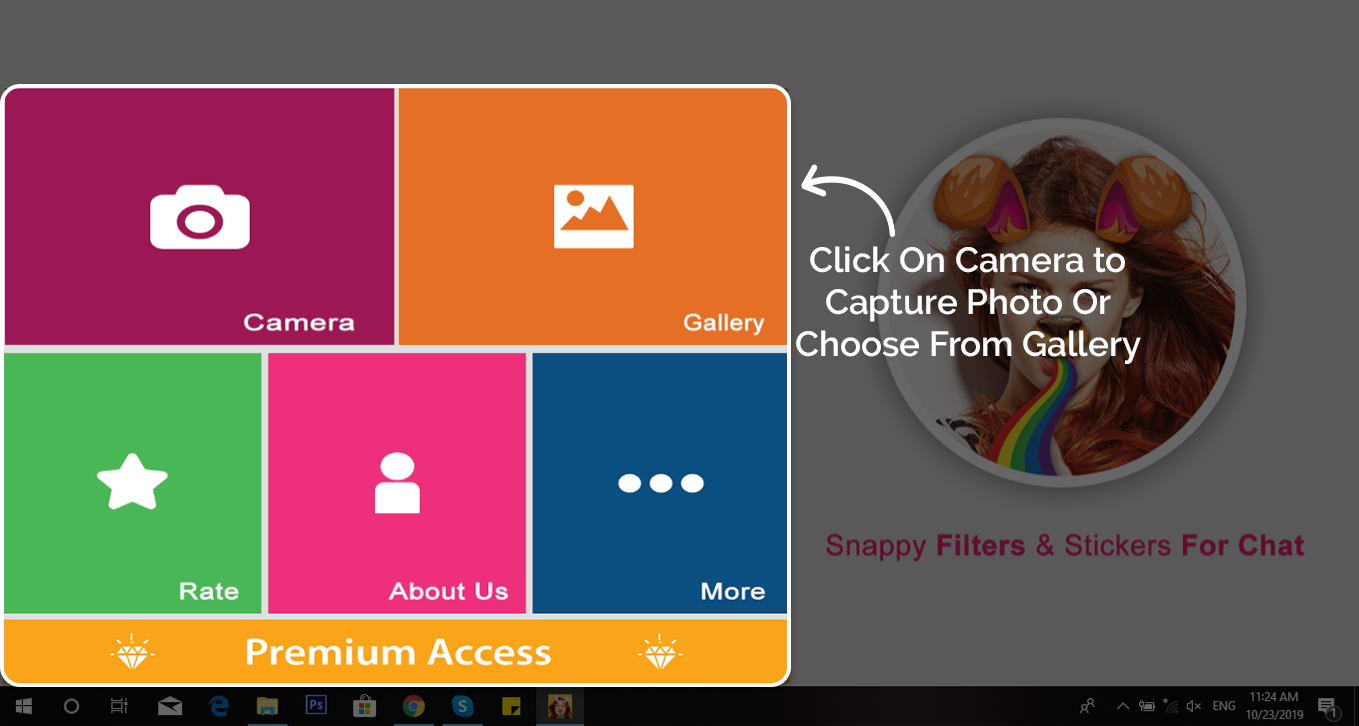 Choose photo or capture using your camera after select photo wait a moment it will take 10 to 20 second to ready photo.
Click on filters button to apply beauty filters on photo.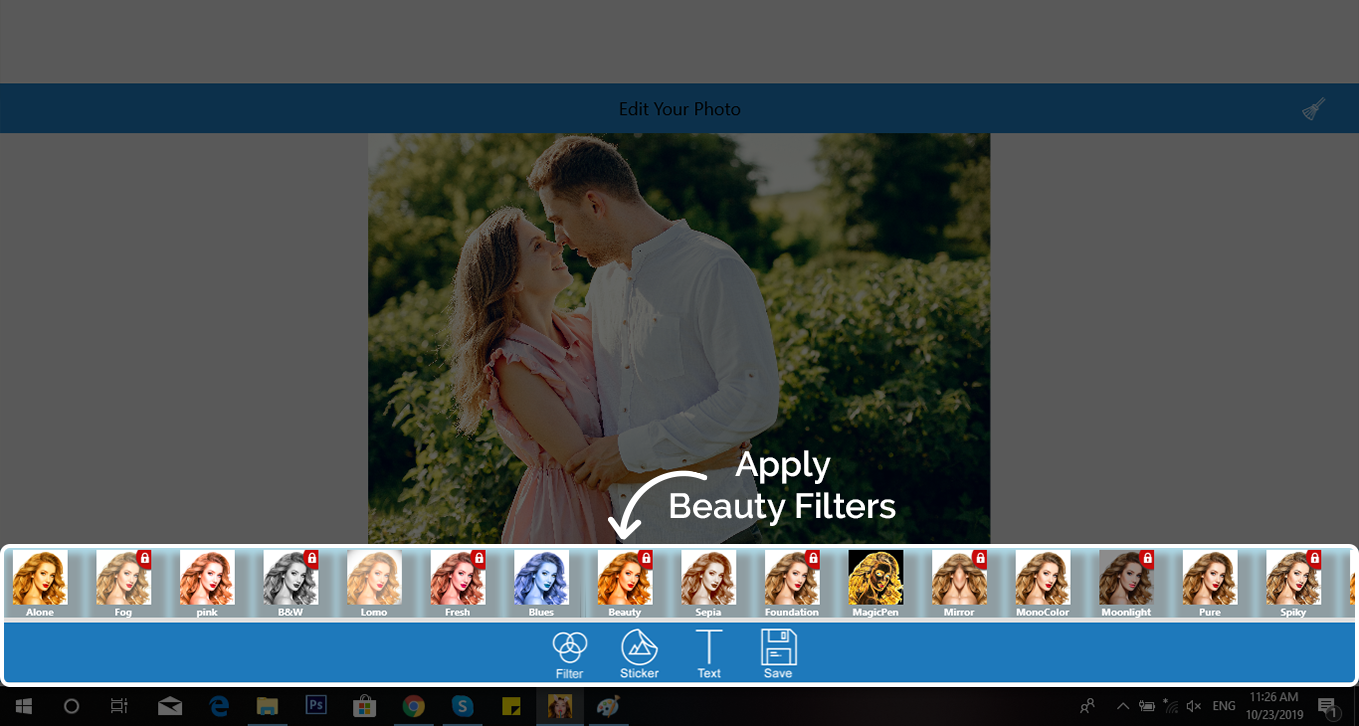 Click on Stickers button to apply amazing Stickers.
just click on sticker which you wish to apply.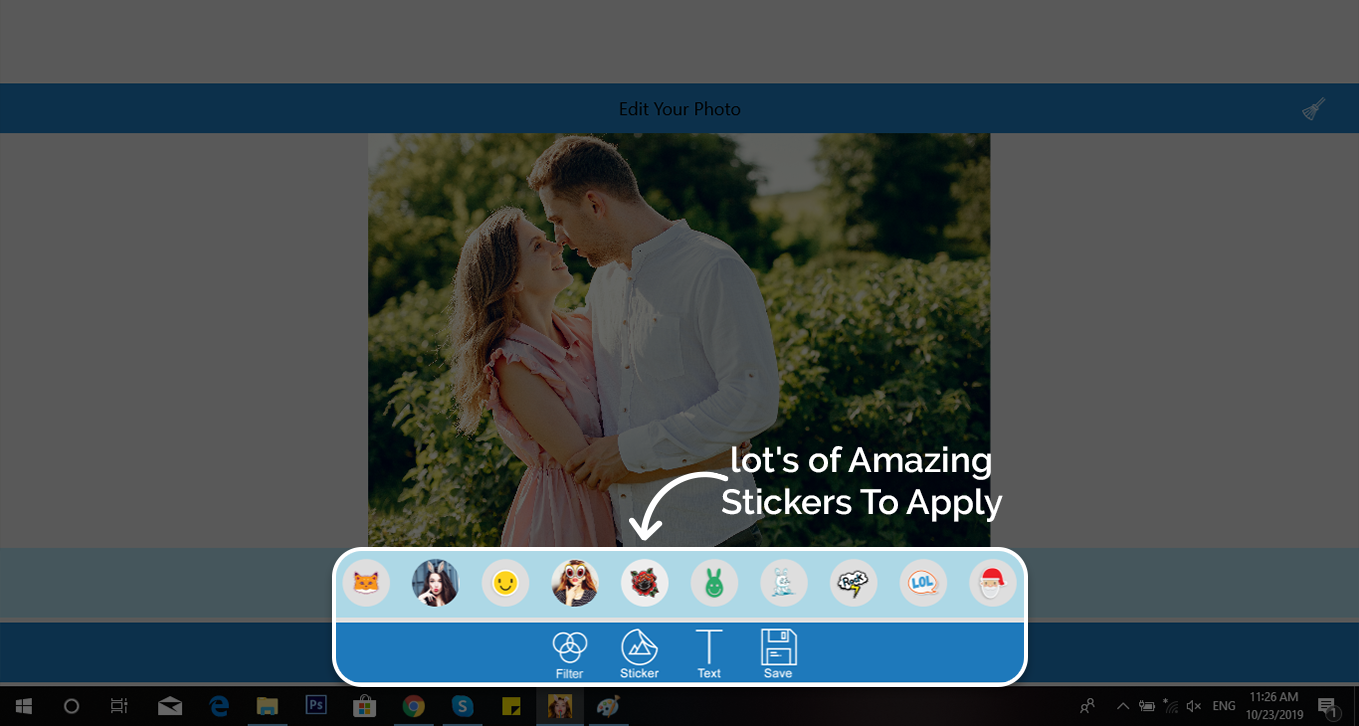 Write text on photo just click on text button.
Write your text and choose color.
Multiple Font style choose font style.
You can also use font edit like bold, italic and font size.
After write text click on top left check icon.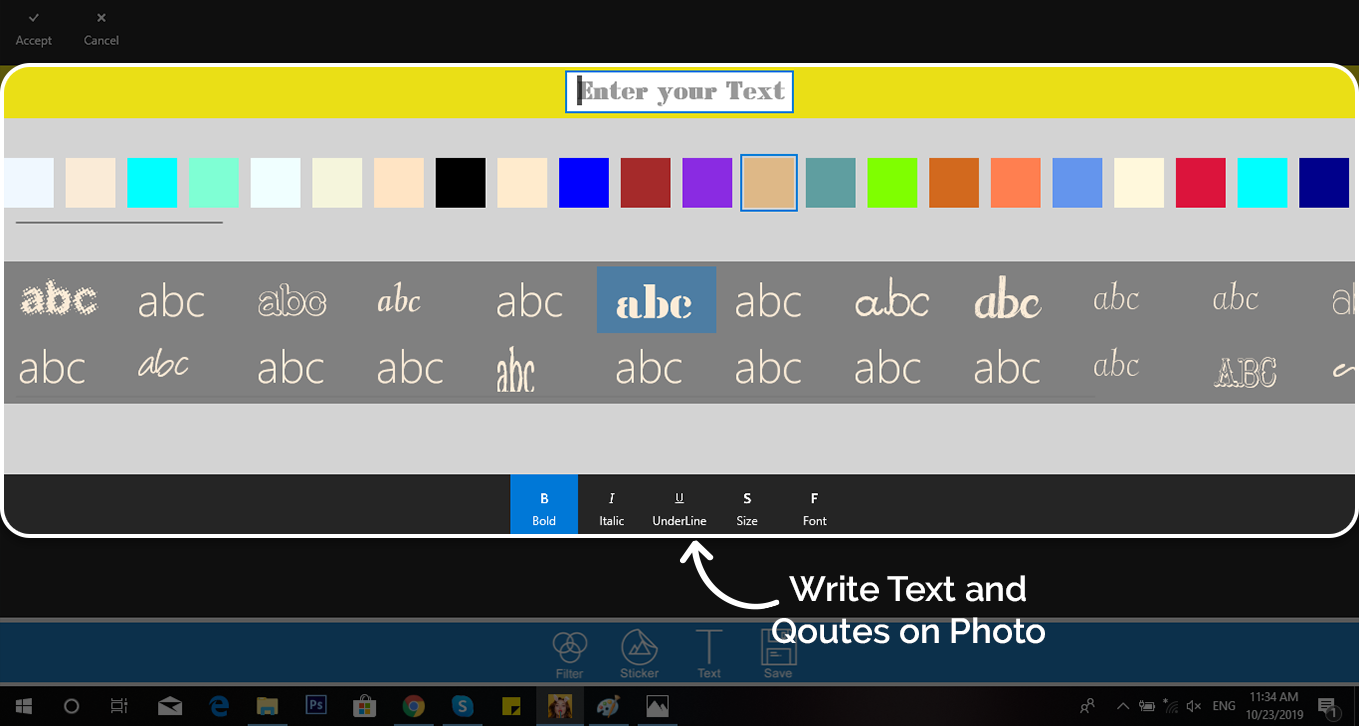 Click on Save button to easily save photo to your gallery.
You can also share photo with your social media account.