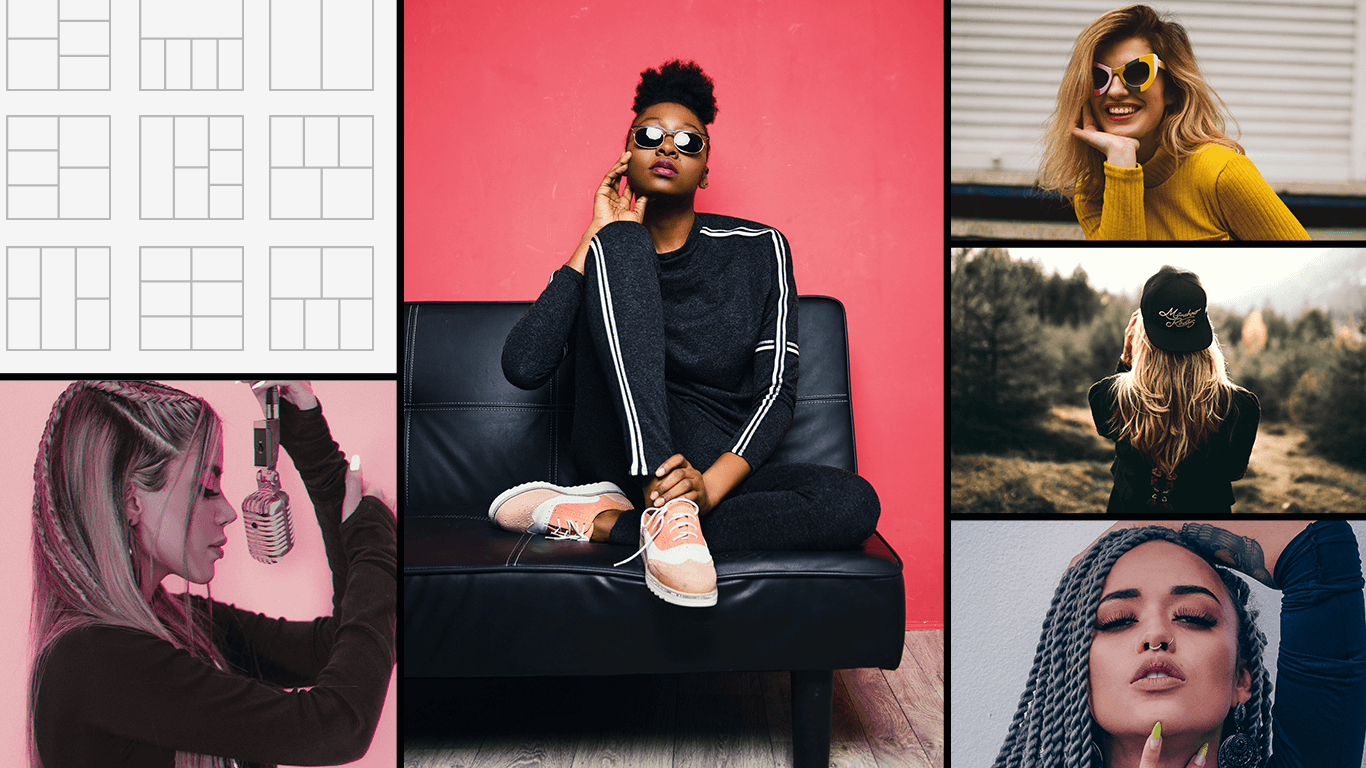 Collages require good composition within your imagery. Doodle with perspective and accentuate and exaggerate it to create collages. Grids help to prevent the messy look because through the grid collage function, the frame is divided into a different equal section for the images to fit in well. With editing, you can make the photo look more vibrant and colorful. Editing provides wings to the image. It makes your photos alluring with trouble-free and powerful editing tools. This application consists of a plethora of filters and effects which are so bendy and easy to use. It takes no time at all to make good photos look great and graceful.  Full feature adjustments like rotation, brightness, contrast, sharpness, and many more functions. Add funny stickers to your images and make a perfect collage. 'PICTURE COLLAGE MAKER AND PHOTO EDITOR'  is an easy-to-use, creative photo editor. It can add emotions to your creative photos with Emojis, smiles, and popular tag. Make your image look creative in seconds without using a professional editor and set it as a contact icon, a wallpaper, send a signed virtual postcard to a friend or share it to any social networking platforms.
We need some features that enable us to boast off multiple photos at the same time in a single frame. How fascinating and wonderful it would be to have different photos of different backgrounds with our favorite people in a single frame. Well, we are here with our collage feature. Tap here to know more about the same.
Step 1: Now that you have downloaded this marvelous application on your PC or laptop, launch it by clicking on it.
 When the app opens up, it will present you with an option to create a collage using the 'Collage' option on the home screen.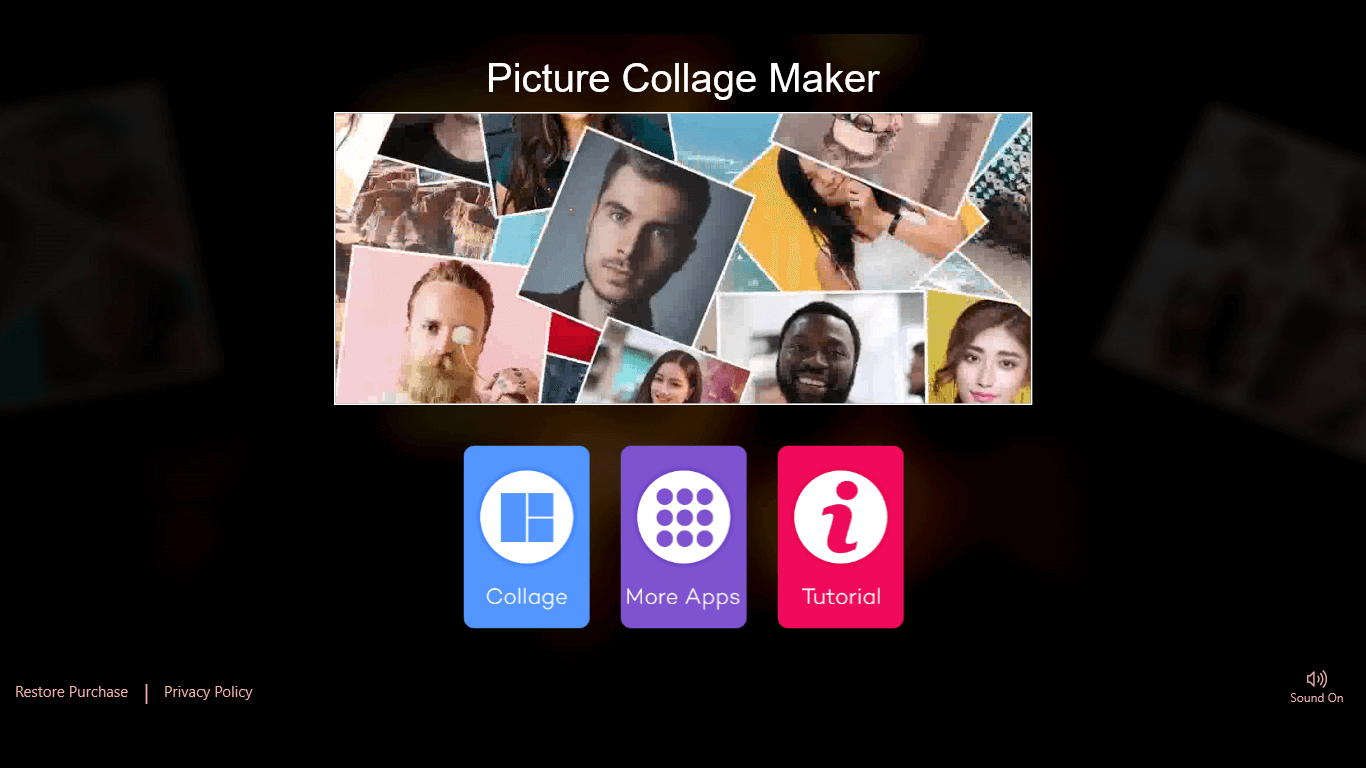 Step 2: Choose the grid size from a variety of sizes and grid columns available. You can even choose a grid for uploading specifically on Facebook, Instagram, or Twitter.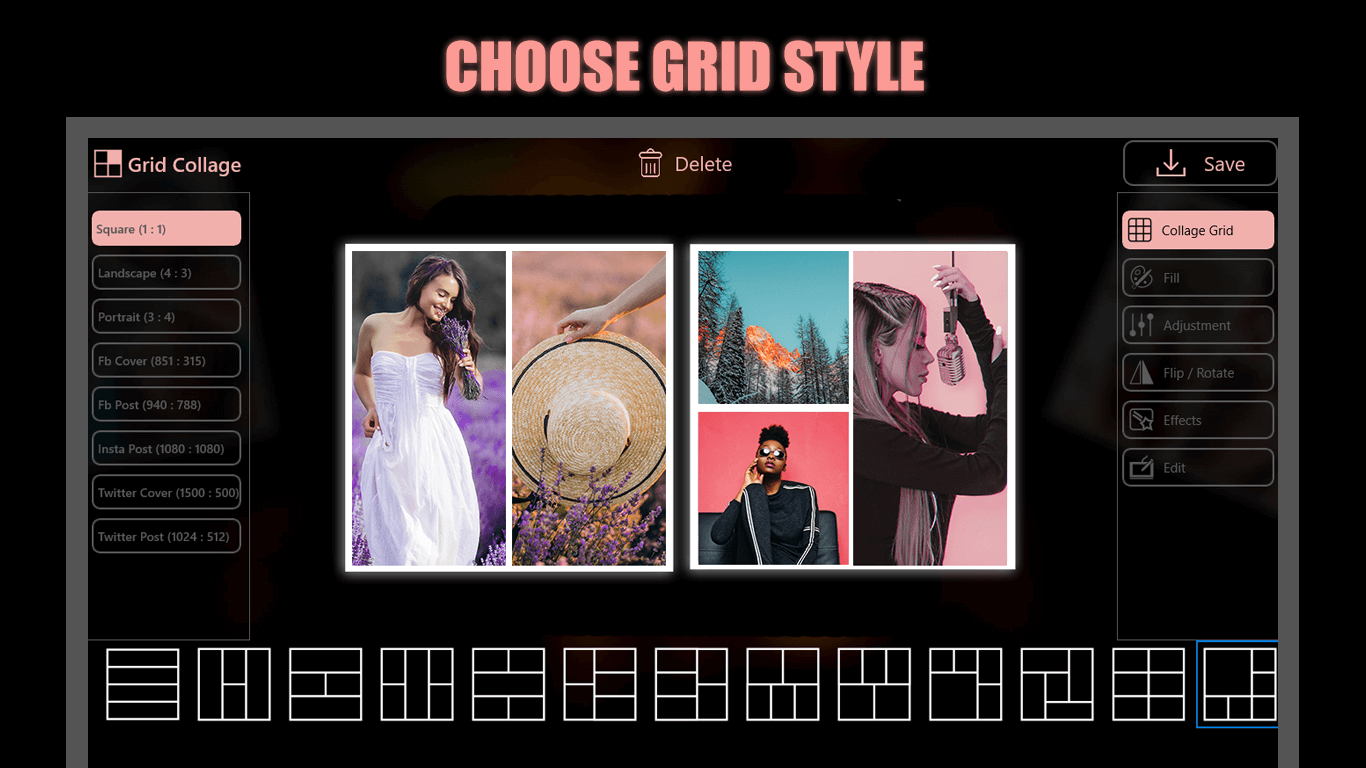 Step 3: Colored and patterned background on the photos can also be changed and applied by using the 'Fill' icon on the right pane. Choose from the numerous options available.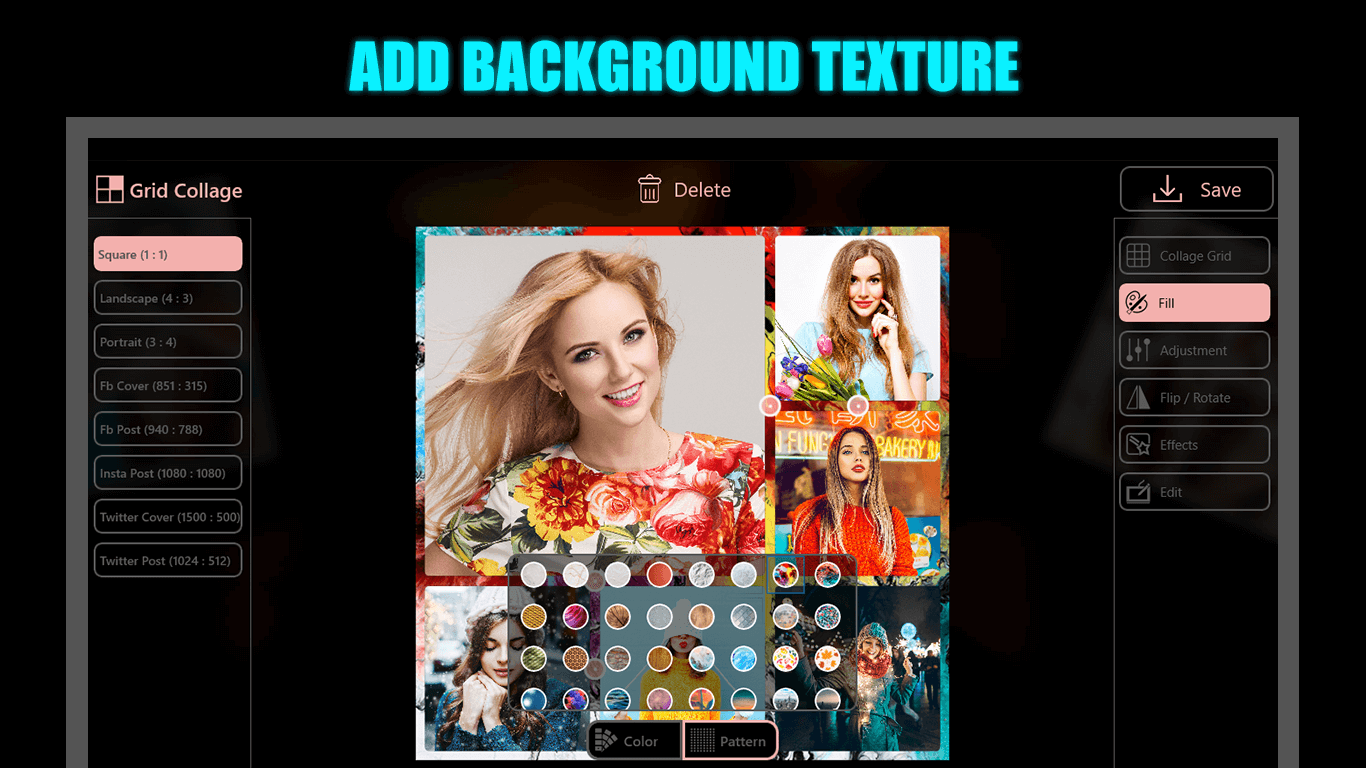 Step 4: 'Adjustment' icon lets you alter the border-radius and corner radius by adjusting the slider accordingly.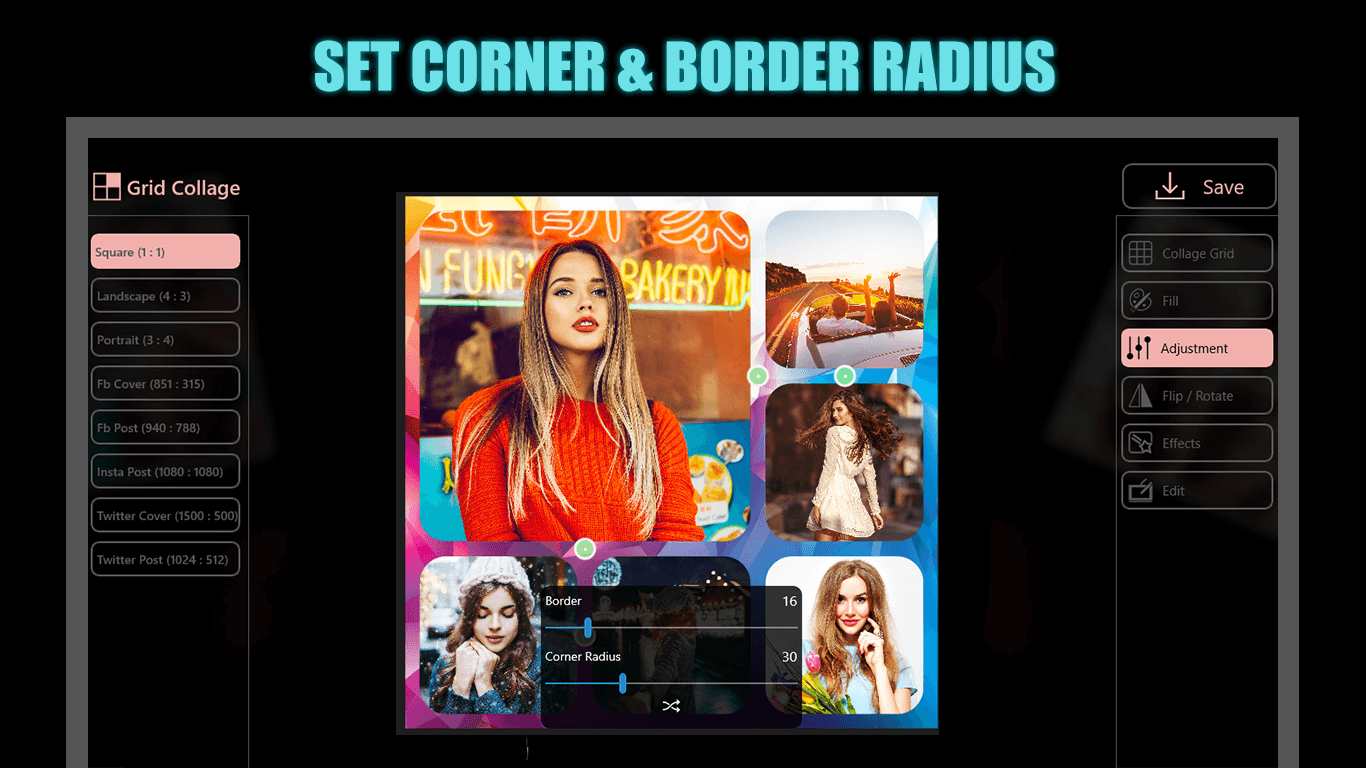 Editing is a prerequisite to your images and collages. Beautification and modification is the stepping stone in making our pictures exquisite and captivating. Apply filters to your image to enhance your pictures. Give an artistic touch to your favorite pictures. Choose from the professionally designed options available for your edits.
A lot of filter effects and artistic features can be applied by choosing from the palette of features available by using the 'Effects' icon on the right-hand side of the window.

Add words to your immobile pictures and make them speak your mind by using the 'Text' button. Write in the box that appears on the screen. You can also change the size, style, font, and color of the text.