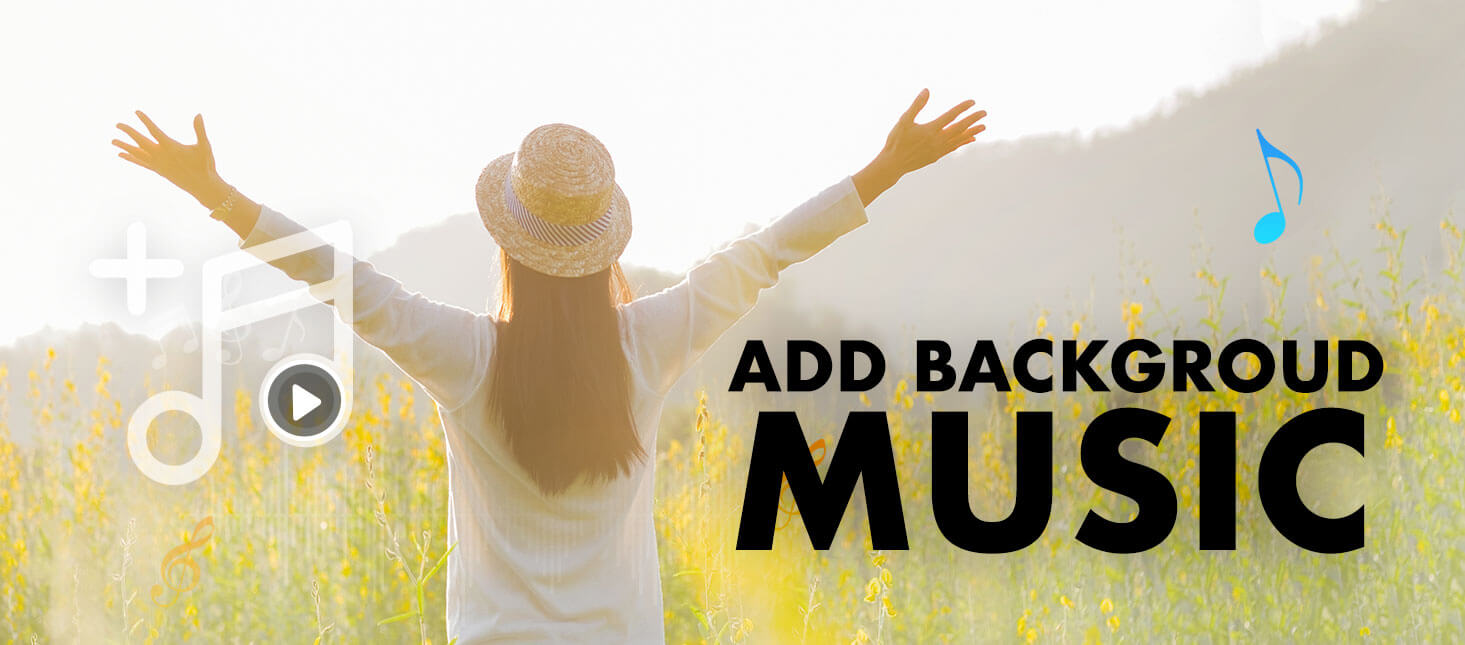 Video editing is a very expert job, being a novice can cause you a few problems. If you want to edit your videos then install our app "video editor & slideshow maker express" which brings you the most advanced and easy-to-use options to edit your videos. Now you can edit your videos and make slideshows at the same time with no more complications, look at our particularly designed features to make editing more fun and easier for you. follow the easy steps given below the features to use them properly.
Video editor & slideshow maker express is the easiest video editing tool and slideshow maker to make chic videos/photos.
Video Editor & Slideshow Maker express is a single application along with so many features, that will make your photo editing experience a unique one. In Video Editing you can add distinctive effects like greyscale, cartoon, paint effect, and more.
You can also set a slider for gap duration between selected video images from 1 to 10 seconds. Default music files are available, but you can add custom music from your device as well. This app offers the best tools for you to quickly apply the overlay theme/merge/rotate/trim your clips. You can trim video in parts, merge images from your gallery or album, compress video without losing quality like a professional video producer. only takes one tap to create an awesome music video or ideal slideshow instantly. Square video functionality and crop mode are customized for Instagram users. Easily share your videos on Facebook, YouTube, Instagram, etc. Record your special moments like weddings, Valentine's Day, Birthdays, and happy moments. You can add multiple theme effects to your videos according to your wish from a pool of vast options available.
Music Video Slideshow Maker offers the following functions:
Photos – Add photos and videos from your gallery, camera, or the web.

Instant – Instantly play your video.

Make video stories from images and add custom music to them.

Save and share short videos.

Easy gestures Easy to use. Intuitive and fast.

You can easily add stickers, text, or even frames.

Now edit your movie with creative effects transitions such as Translation, Push, Circle In, Circle Out, and more.

Set the time interval of the stickers and tex
Easy to save and share on any social networking platforms like Facebook, Twitter, Instagram, and more. Download the app and for future updates, the app is totally free.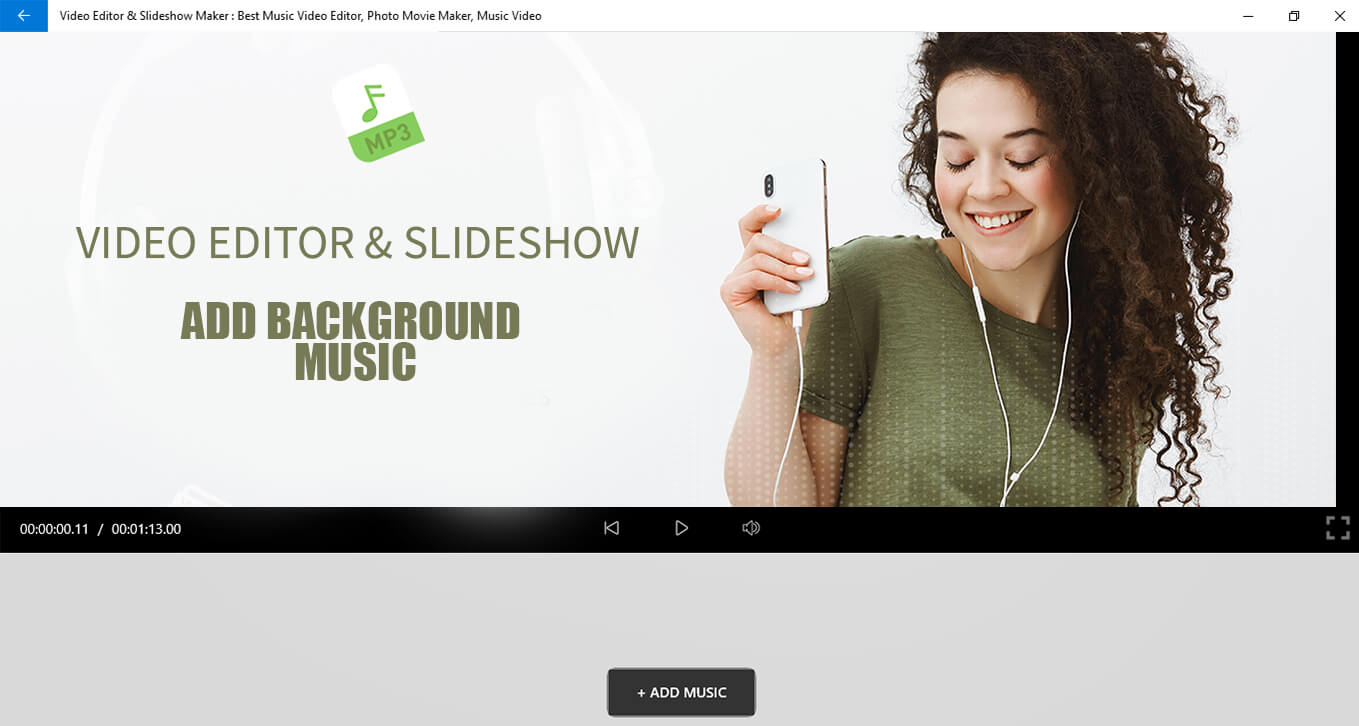 Backgrounds can make high-grade pictures so not meriting sometimes. Users are in a perpetual need to reconstruct the backgrounds so as to give out an uptight aura of their images. This is now really strenuous to do with our 'Add Background music' feature.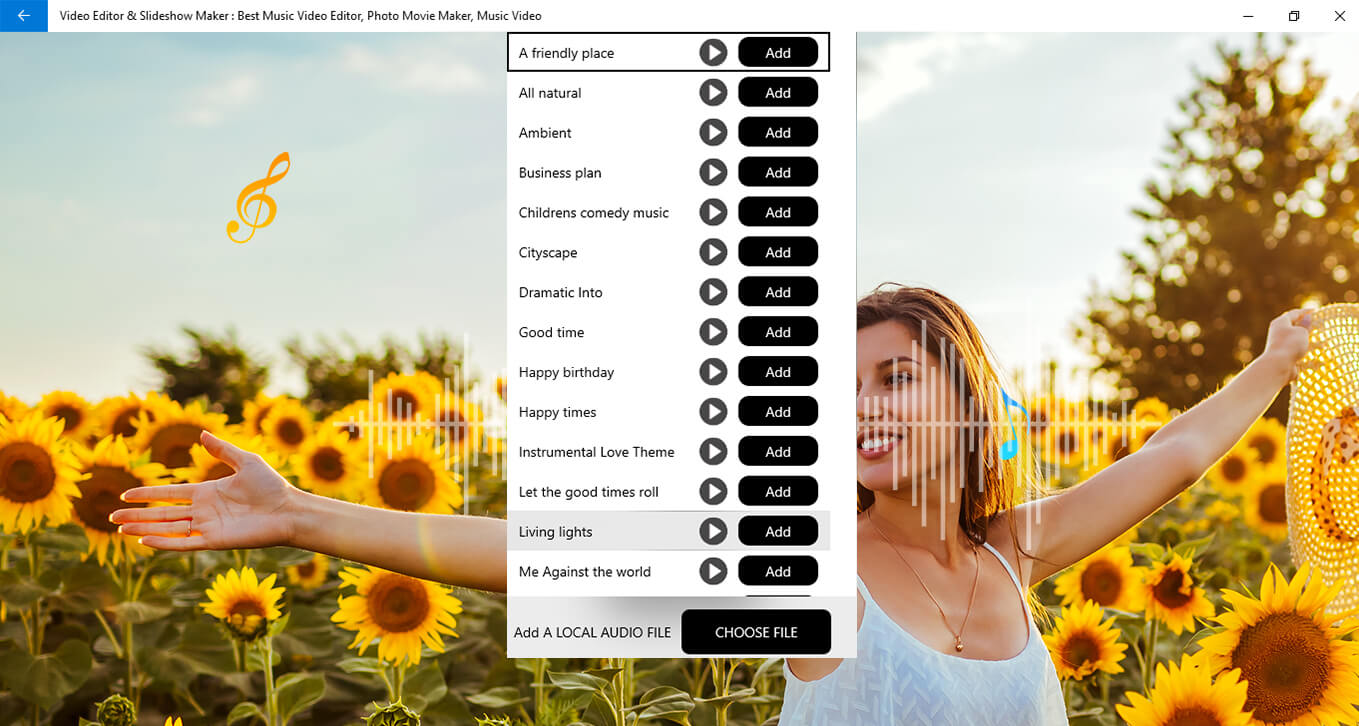 Step 1: select from a range of music audios that you want to play with your video in its background and give an aesthetic look to your video. Let it convey the message that you want to convey with the audio clipping.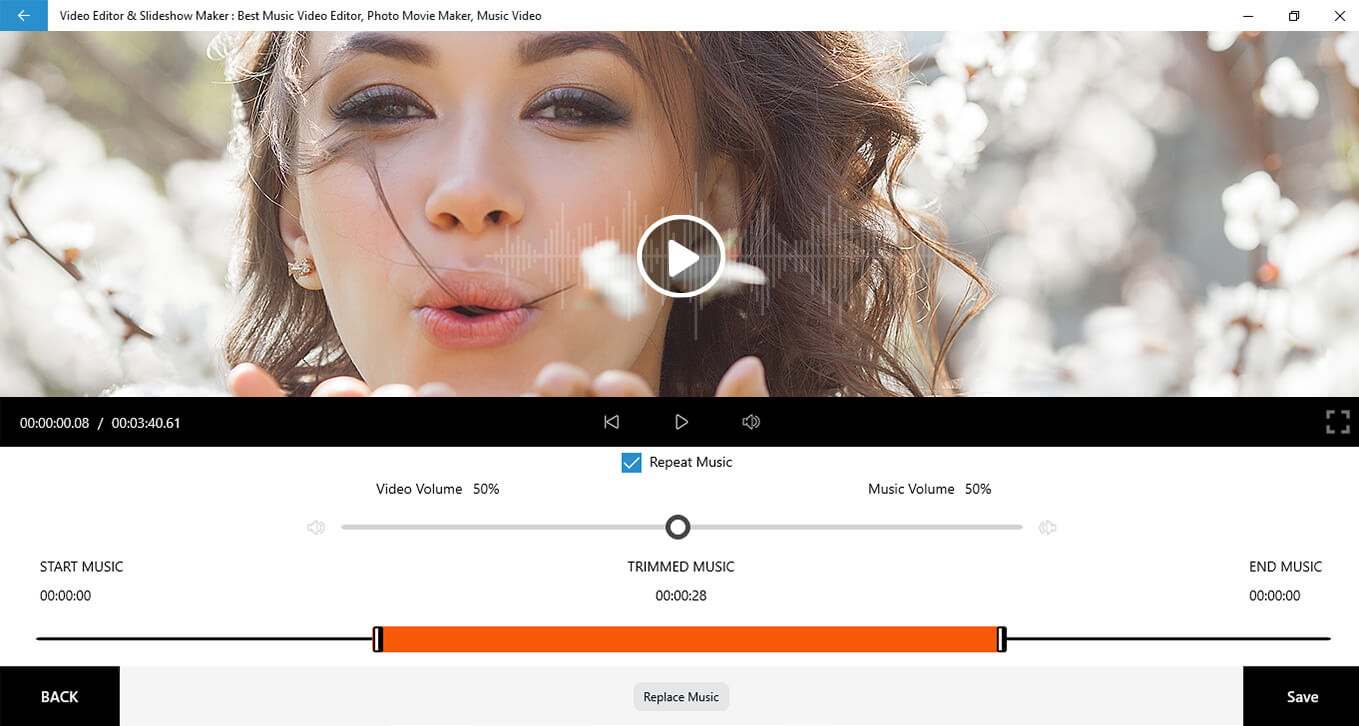 Step 2: Enjoy this application to its very fullest by clicking on the final save button and share it with your friends and family.