If you are looking for a phenomenal Selfie camera app, then your search ends here. We present you with a delightful Selfie Filters InstaBeauty app to get stunning effects on your pictures divided into different shades.
Divide your photo with more than one shade/effect and adjust the brightness, contrast, and saturation of each part separately.
It's a wondrous app designed for selfie lovers who can't stop clicking, make your photos colorful with stunning filters on the whole picture or part of it.
Superb features of this app include –
Click instant pic or load any picture from the gallery.

Grid Layouts – 9 different layouts that divide your picture into different parts and each part is separately editable.

Each part in a grid can be edited by applying filters and setting brightness, saturation, and contrast it by just moving the slider.

Shapes – 3 broad categories of shapes viz. Floral and panoramic shapes, romantic heart shapes, and love quotes.

Shapes can be revolved left/right, zoom in/out and filters on the background image can be changed by selecting any from 45+ options of the filter.

Save and share your pic by one tap sharing option
Get a mini look at your saved pic and its path where it is saved in your device/laptop, we have provided an extra Edit option to let you edit your pic once again without any complexity.


Choose or capture Picture: 
In this world of utmost digital significance where the cameras are like kings and photos of the queen, selfies are like the pawns protecting the royalty. Everyone, from the younger to older generations are quite addicted to photos and selfies. Use our 'Gallery' feature to select the picture from your device that you wish to edit. We also fulfill your spontaneous urge to take instant photos and edit them right at that moment with our 'Camera' feature.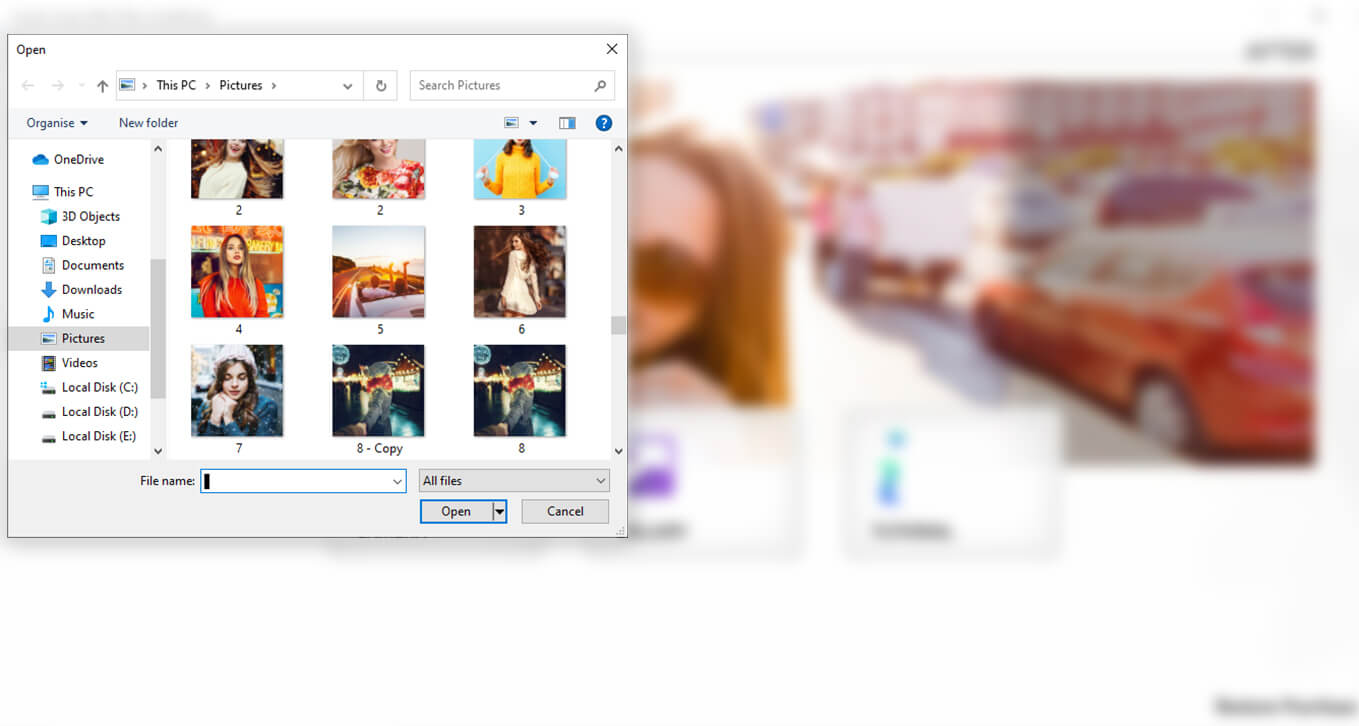 Step 1: Launch the application when it is completely installed on your PC or laptop by clicking on it.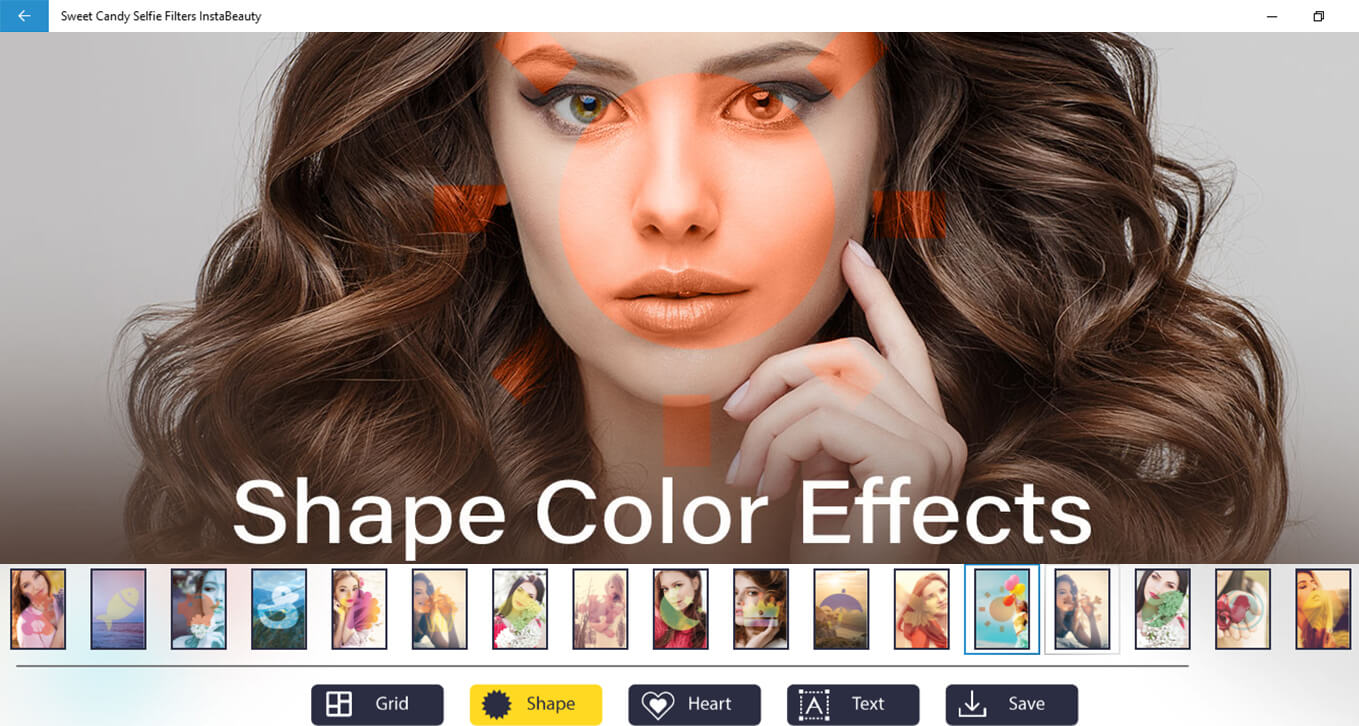 As soon as it opens up, it presents two options on the display of your screen, 'Camera' and 'Gallery'.

If you wish to edit an image that is there on your device, click on "Gallery"

However, if you wish to take a photo at the moment and edit it simultaneously, 'Camera' is the button you are looking for.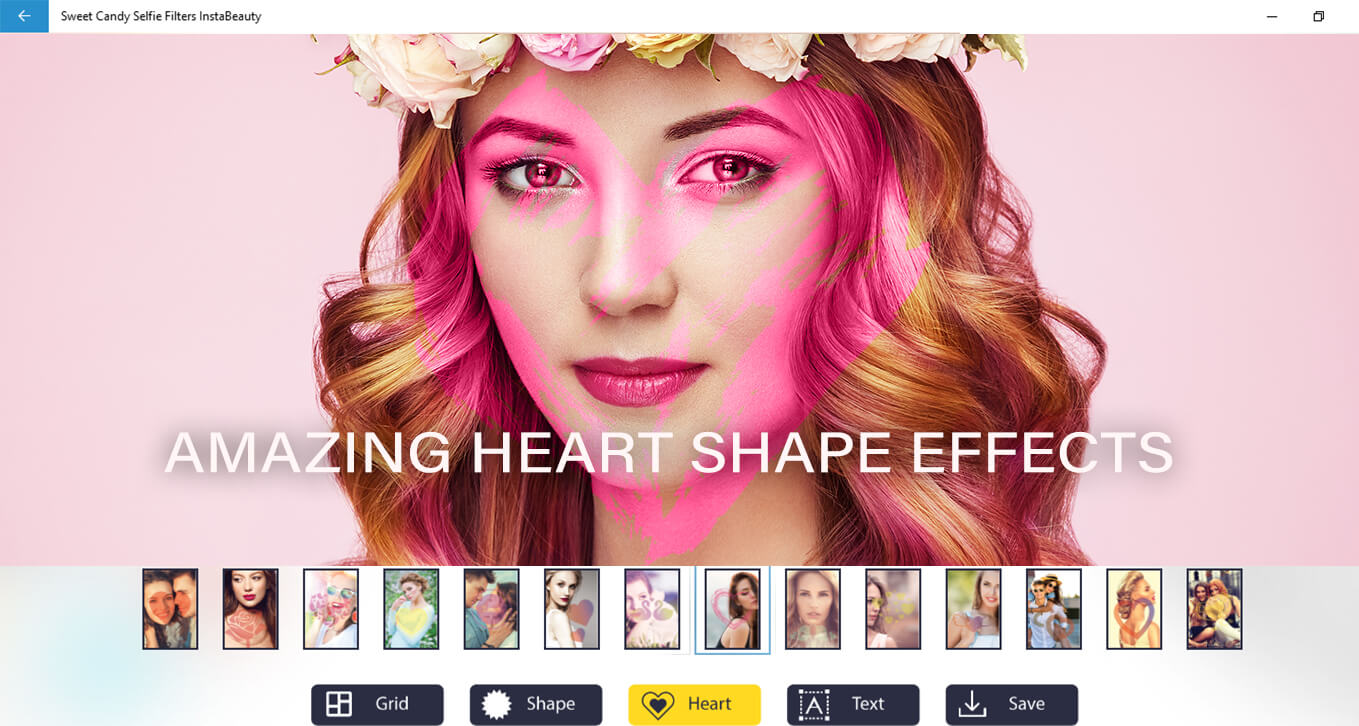 Step 2: Now select the photo by browsing through your library or capture the moment instead.