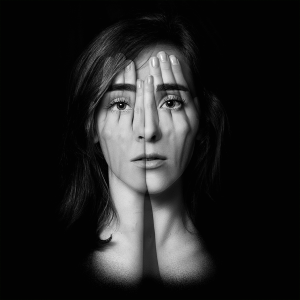 BlendMix - Photo Blend
Blend any 2 of your photos into a single photo to create a fantastical magical blend effect. Photo Blender is a simple but powerful app, it blends
Read more
Guide to use : BlendMix - Photo Blend
Click on Camera button to Capture Photo from Camera.
Click on Gallery button and Choose Video from your file storage.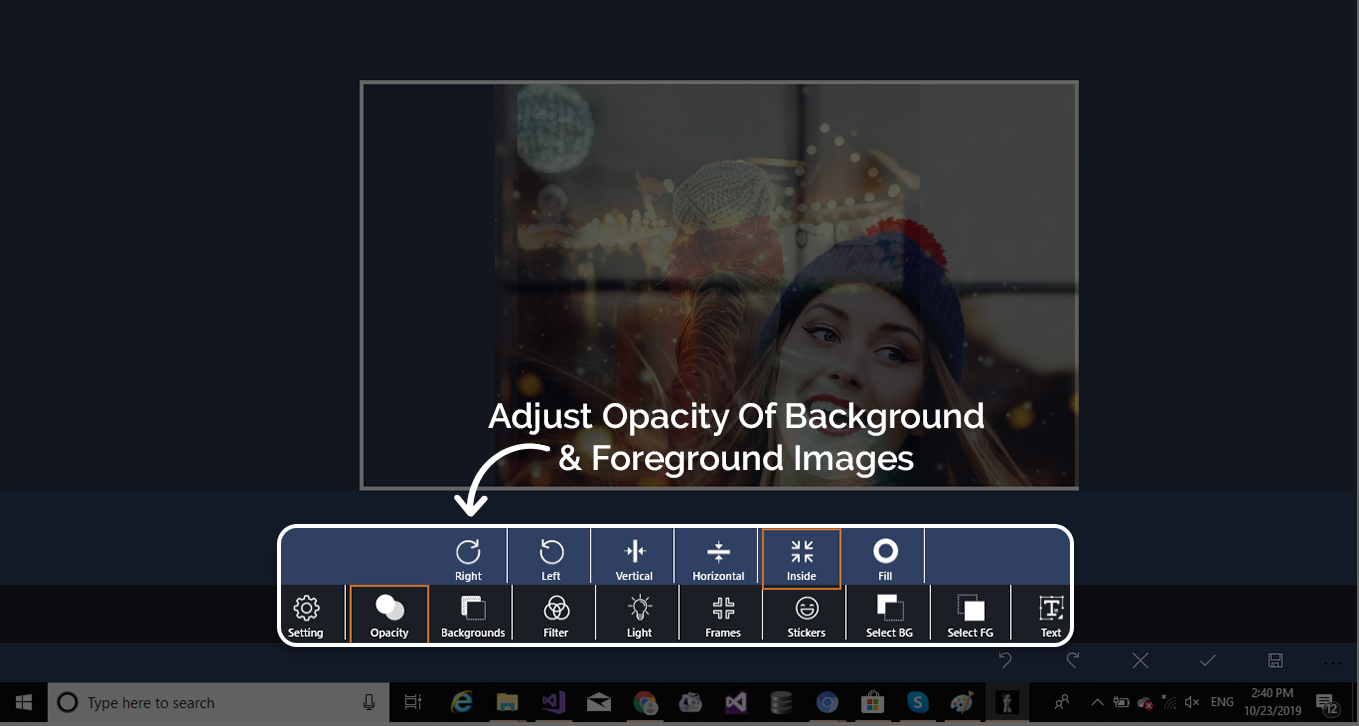 Firstly You have to choose two photos for Blend.
Click on Opacity Button to adjust the opacity of your blending image.
Lot's of Professional Tools available for Editing.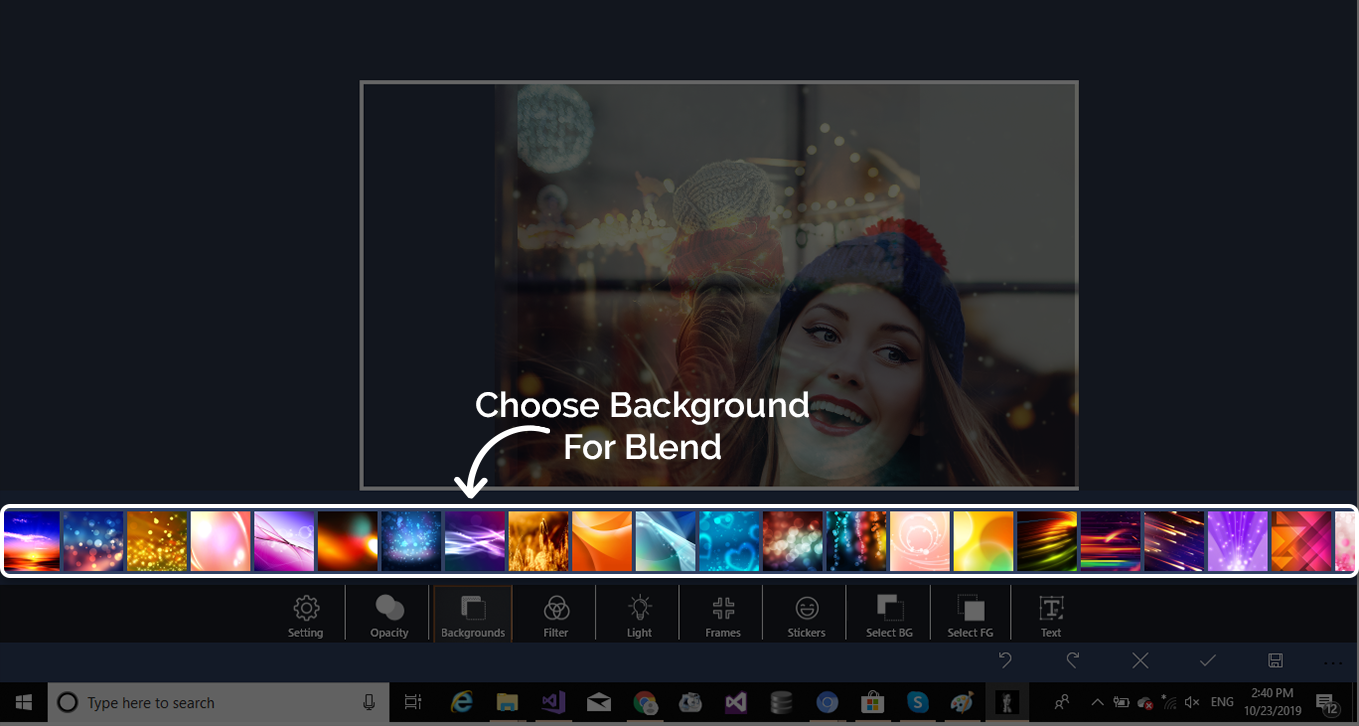 Click on Background to choose background.
You can blend your image with backgrounds also.
Lot's of awesome Background available to choose.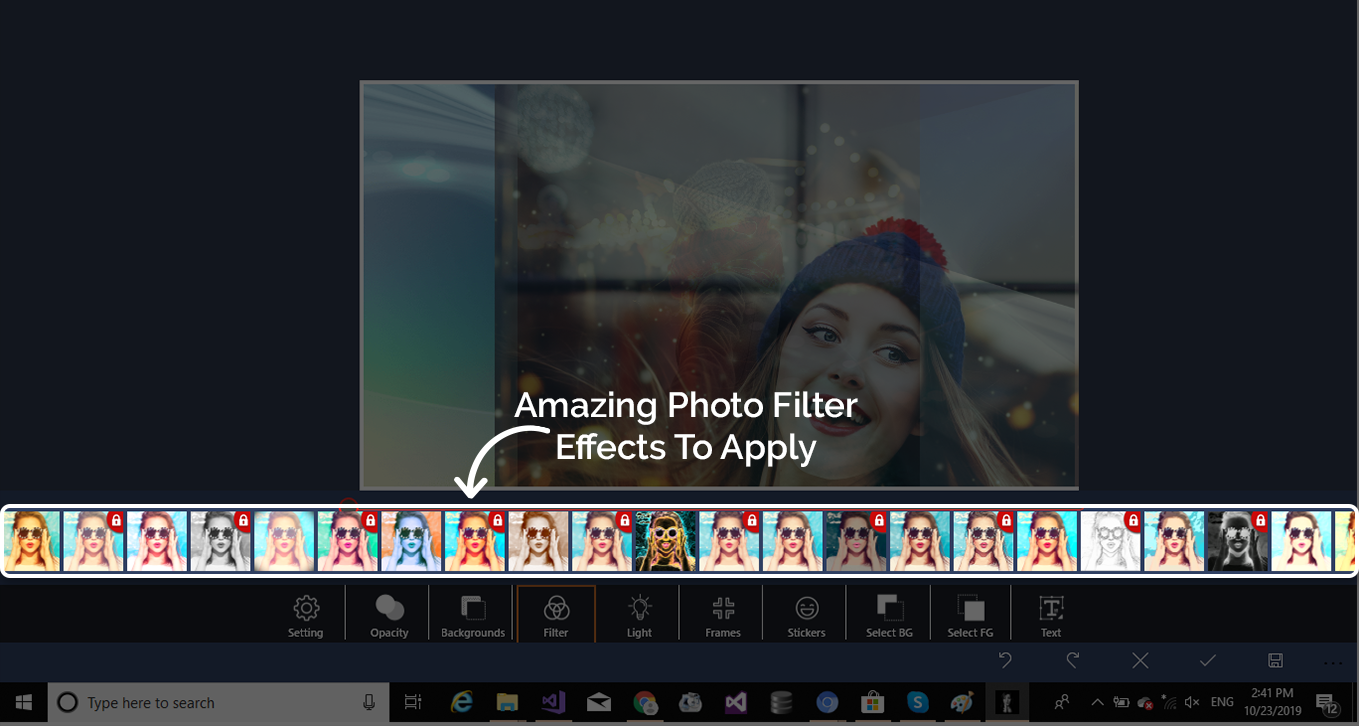 Click on filter to apply Awesome Photo Filter Effects on your photo.
Lot's of gorgeous filter effects available to apply.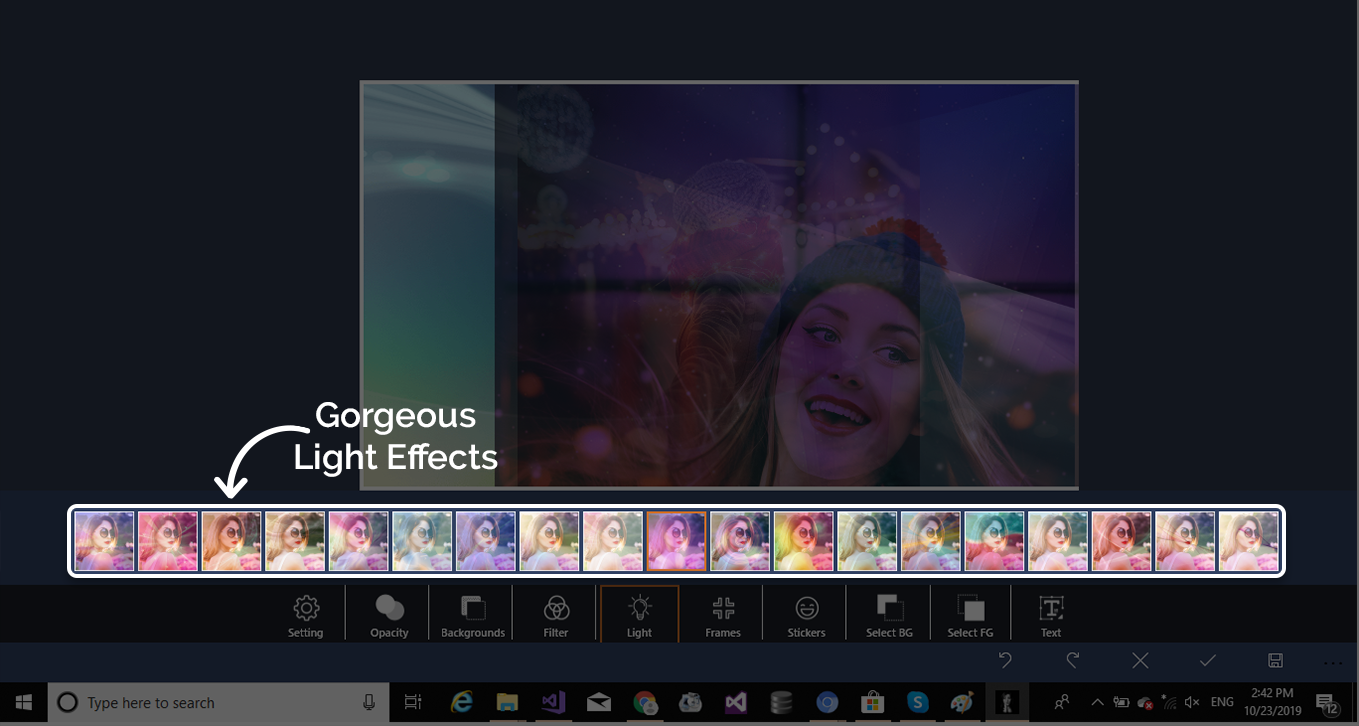 Click on Light Effects to apply Stunning Light Effects on your photo.
Lot's of gorgeous Light Effects available to apply.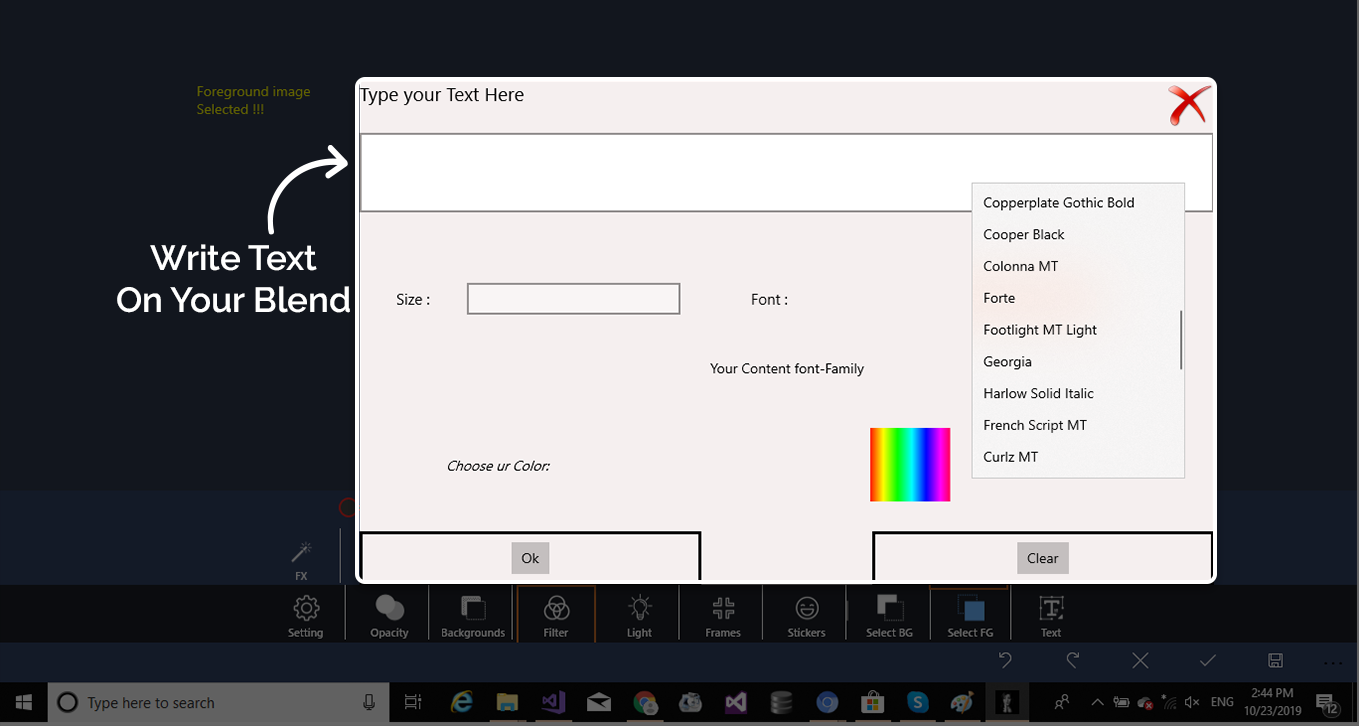 Write text on your blend photo.
Awesome Font Styles with wide range of color options.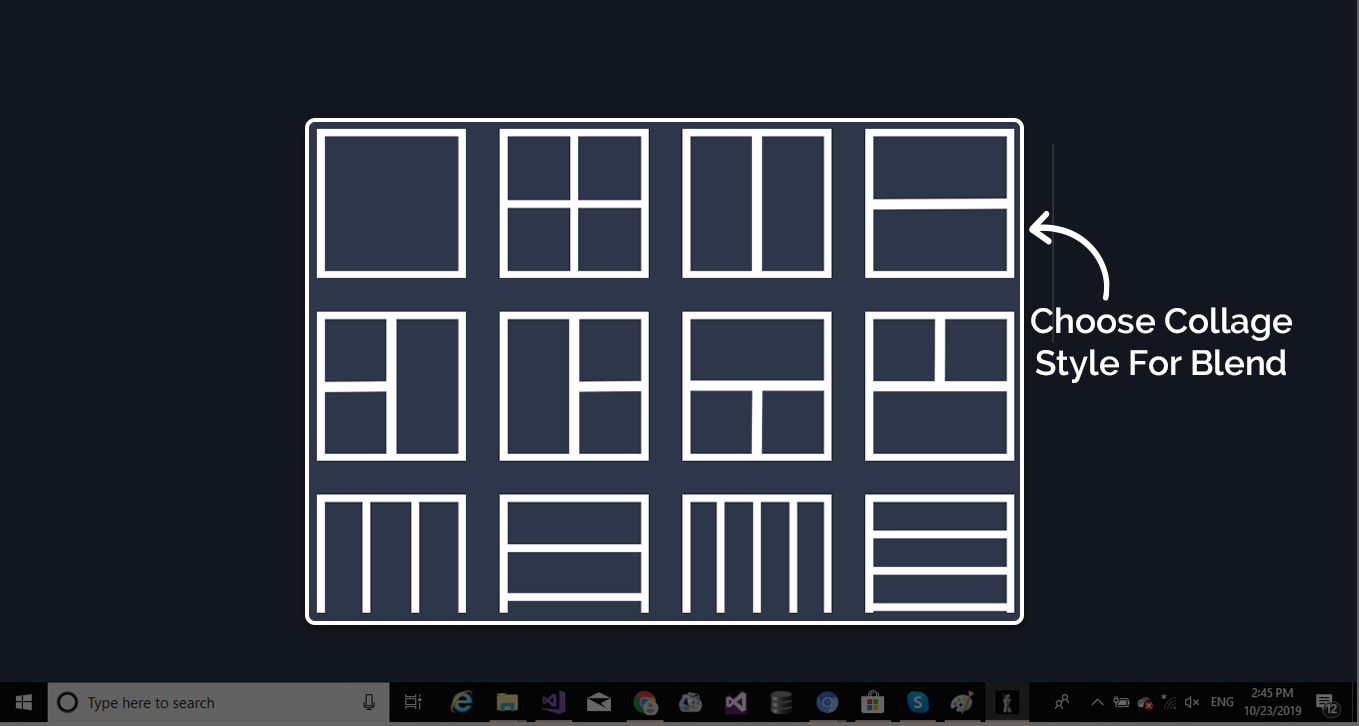 How to make collage Photo
Click on the Blend Collage button.
Choose 1-4 photos form your Gallery.
After Select photos choose Your collage style just click on collage frame And set image.